How to clean insect screens: step by step
Do you have a screen on your doors or windows? These protection systems do not require extensive maintenanceHowever, it is necessary to remove all the dirt to avoid allergen problems; therefore, in this post we show you how to clean mosquito nets effectively.
How to clean mosquito nets: steps to follow
The first thing you need to do to know how to clean the mosquito nets in your home is to know what to do. type of installation you haveThe roll-up model is not the same as a pleated model.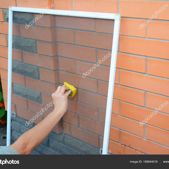 Products needed
Below you will find the products you need to clean your mosquito nets:
Sponge.
Clothes brush.
Water bucket: a similar container with space for dipping can also be used.
Soap.
Ammonia.
Toothbrush.
Towel or lint-free cloth.
Steps to clean your insect screen
Below we show you how to clean mosquito nets step by step:
Type of installationThe first thing to do is to assess whether it is a fixed mosquito netThe screen can be removable, removable, roll-up or sliding, among others. In any case, you should clean them frequently to avoid dust, insects or any type of dirt that has been embedded in the mesh.
Dismantling the insect screenIf you can do it, cleaning will be easier; for this, you only have to use pressurized water or put the mosquito net under the faucet.
If you cannot remove itIt is best to use a sponge dampened with soap and water. You can also use a soft clothes brush so that no dirt remains accumulated on the rack; in this case, you should do it gently and, if it is too dirty, use ammonia or a degreaser.
ClarifyThe best thing to do is to use a cloth dampened with water or a washcloth to remove any soap residue; ideally, you should rinse the cloth several times and check that the frame and edge of the window and the screen are perfectly clean.
DryingYou can let it air dry and, when it is perfect, put it back in place, in case it has been disassembled.
Are all mosquito nets the same?
No. Depending on the system chosen, cleaning must be carried out in a certain way; for example, the roll-up mosquito nets or fixed can not be disassembled. It is very important that you take into account the type of installation you have, since the cleaning can be simpler or more complex depending on the model you have.
Pleated mosquito net
This security system is very common in doors and windows, as it stands out for its modern and elegant design; when it comes to cleaning, it is essential to note that there are pleated mosquito nets. dismountable and non-detachable.
Removable mosquito netsCleaning is very simple, because you can take them wherever you want and use a pressurized hose to remove the dirt; then you only have to pass a brush to remove the residues and apply soap. To finish, you have to use the hose again to remove any possible product.
Non-removable mosquito netsYou should rub a sponge with lukewarm water against the mesh; in addition, as the cleaning is not done outdoors, you should wipe the mesh with a clean, dry cloth after cleaning to avoid dampness and prevent possible damage to the frame.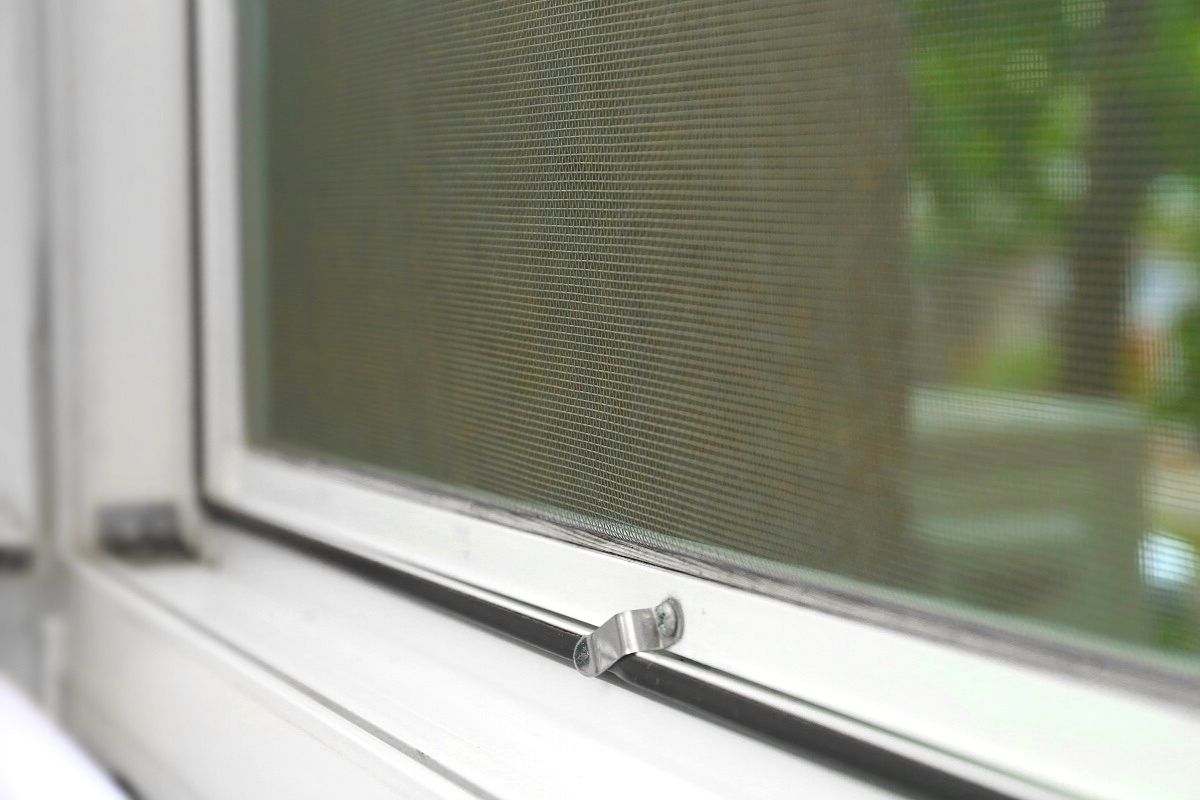 Roll-up mosquito net
The roll-up mosquito nets are usually fixed.They are usually installed all year round and are only hidden during the winter months. Therefore, they are more difficult to clean.
To remove dirt, it is best to use a sponge and the appropriate products, being able to use the same soap used to clean kitchen utensils, since they are characterized by a very effective grease remover action to remove any dirt from your mosquito netting.
If an area has a lot of garbage, the most advisable is to use a soft brush moistened with soap and water; you should apply gentle pressure to avoid tearing the fabric. You can also use a toothbrush for corners and hard-to-reach spaces. Similarly, you should use a cloth with clean water to remove excess soap.
How to clean mosquito nets with a steam cleaner
More and more people are using a steamer to clean and disinfect their mosquito netting; these products help to remove mold and dirt that has adhered to this product, which makes you save you a lot of time cleaning thanks to its hot water pressure. In addition, it is ideal for eliminating unpleasant odors.
To perform this procedure, you just have to apply the water jet on vertical direction and from top to bottom; in this way, the dirt goes to the bottom. It is important that you have a sponge at your disposal to remove any residue that the appliance has not been able to remove.
Finally, you should wipe the screen with a dry cloth to remove excess moisture from the fabric. When cleaning your mosquito net with a steam cleaner, you must have be careful not to do so if the fabric is made of plastic.This procedure is recommended for those who have been exposed to steam, as the steam could deform or damage the mesh; this procedure is recommended for those who have been exposed to steam for a long time. mosquito nets made of a resistant material, such as the ones we offer you in our online store, since they are made of PVC and Fiberglass.
Tips for cleaning a mosquito net
Here we bring you some tips that will help you to thoroughly clean all the screens on your doors and windows:
Vacuums excess dustBefore wetting the screen, a good way to clean and speed up the work is to use a hand vacuum cleaner to remove dust more quickly.
Cleans from the inside outIt is also important to pay attention to the edges and rails, as this is where a lot of dirt tends to accumulate.
Moisten the mosquito netThe soap should not foam too much; it is important to clean from top to bottom. If you wish, you can perform this procedure with 1 part ammonia to 3 parts water.
In short, now that you know how to clean the screens of your doors and windows, what are you waiting for to get yours? pristine and like new all year round?
Newsletter

Be among the first to receive our promotions by e-mail