Differences between venetian blind and alicantine blind
Yes, choosing how to screen the light from your windows is not an easy matter. And there is a wide variety of options available. For that reason, from Mosquiteras24H, we want to explain to you the differences between a venetian blind and an alicantina blind. Both models of curtains are very popular, but .... Which one will be better in your case? We answer it below.
What is the difference between Alicante blinds and Venetian blinds?
As well as the blinds, the alicantine blinds are a type of roller blinds. While the Venetian blinds are folded like an accordion, the Alicante blinds are rolled up as they are raised. They are operated by means of a cord in the middle of the blind, which runs up and down and makes it open and close.
In order to collect the blind, the strap is fixed at the top with a simple knot. The alicantine blinds incorporate eyebolts or closed rings, which are attached to open eyebolts or eyebolts. In the same way as Venetian blinds, alicantinas are made in different materials and colors.
In turn, in the venetian blindsThe slats are connected to each other by cords in the form of a ladder. By pulling their cord, they can be raised and lowered. In addition, thanks to a rod, the slats can be oriented to open or close the passage of light.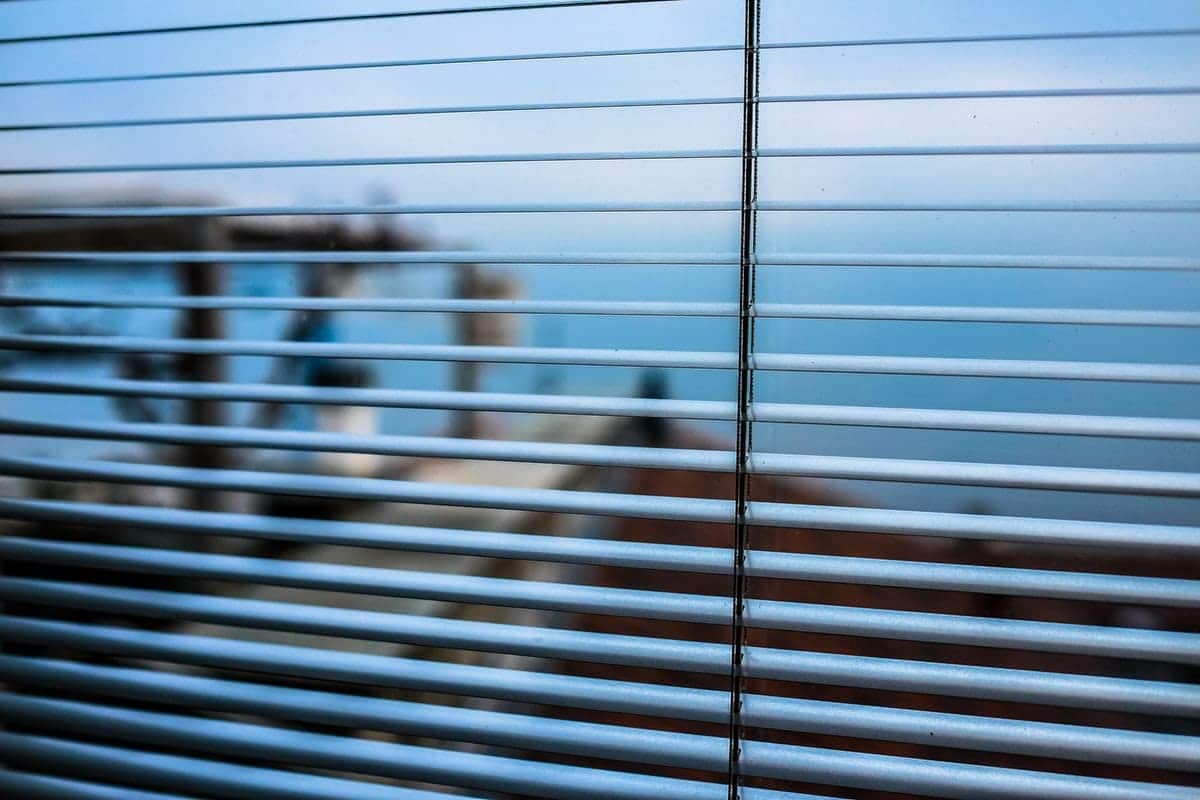 What is an alicantina blind?
The alicantinas blinds can be located in exteriors and interiors. They are originally from the town of Sax (Alicante). They are formed by slats fitted horizontally, which are joined by small wire hooks. These curtains, as we have said, are rolled up on themselves and are collected at the top.
They are a kind of fusion between the Venetian blind and the roller blind.
You can find them in two main materials:
Its practical design makes this blind one of the most common in Spain.
By the way, you might be interested in discovering why plastic window blinds are still in useas a curious fact.
Advantages and disadvantages of alicantine blinds
The alicantina blinds offer multiple benefits for the home:
They allow the air to pass through, although they insulate from the sun.
They stop the arrival of insects.
They withstand inclement weather well.
They are easy to assemble (you will have seen this when we explained how to install an alicantina blind).
They are quite inexpensive.
They provide a special and traditional aesthetic.
However, they also have their drawbacks. These are as follows.
They reduce energy efficiency.
They allow noise and air to pass through.
They require some maintenance.
Therefore, you will have to evaluate whether or not the purchase is worthwhile. From our perspective, the pros significantly outweigh the cons. For example, if you ask yourself how to clean alicantine blindsIn reality, it is not complicated. Likewise, changing the cord of an alicantina blind is also a simple task.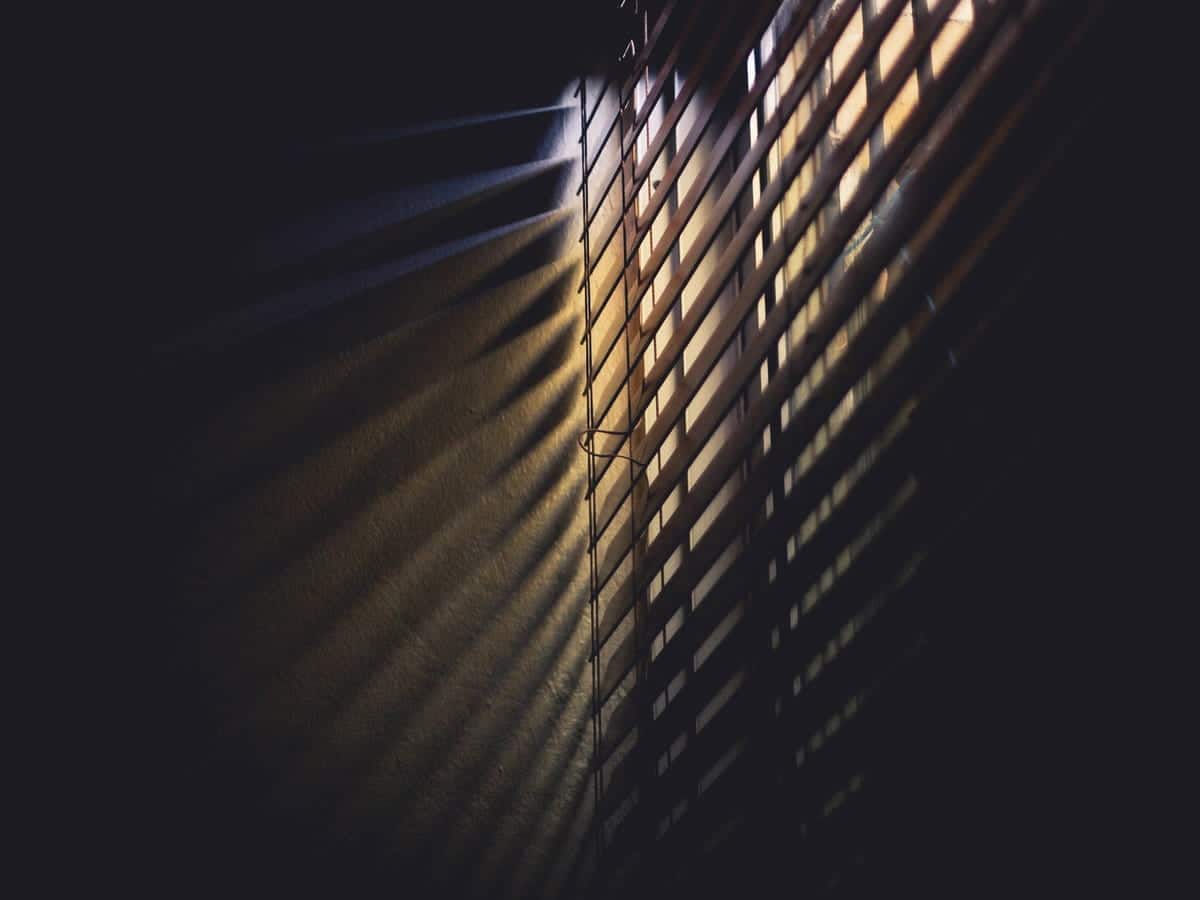 What is a Venetian blind?
This kind of shutters are called Venetian blinds because, although they come from Persia, Venice was one of the most important ports through which the Persian route to our continent passed.
They can be placed inside the window. They can be composed of both horizontal and vertical slats, which are interlaced by a rope or cords.
They can be made of wood, aluminum or PVC.
Advantages and disadvantages of Venetian blinds
Venetian blinds also have several advantages.
They offer privacy.
They regulate the entry of light.
They are easy to clean.
They are very versatile, being available in multiple materials and styles.
However, they have some disadvantages:
They convey a sense of coldness.
They are less aesthetic than other types of curtains.
They can be easily damaged if not used with care.
Dust tends to accumulate on its horizontal blades.
Again, you will have to consider whether its pros or cons outweigh the cons.
Which blinds insulate against the cold?
Roller shutters and alicantinas are very common in Spain, given their benefits. However, their insulation is not their strong point, as already mentioned. What does this mean? That, to achieve a more desirable result, you will have to complement them with some other thermal insulator.
Venetian blinds, on the other hand, also do not provide no value as a thermal or sound insulator.
What type of blind is best?
Now that you know the differences between a venetian blind and an alicantina blindIt is up to you to decide which one suits you best according to your preferences and needs. Having seen the advantages and disadvantages of each model, from Mosquiteras24H, we hope to have helped you make your decision. However, if you still do not know which one to choose, you can see very interesting options in our online store.
Newsletter

Be among the first to receive our promotions by e-mail