How to install a fixed insect screen
The fixed mosquito nets are ideal for protecting the home These products are highly recommended for spaces that are inaccessible, as they cannot be removed. In this post we will show you how to install a fixed mosquito screen quickly and easily.
Materials needed to make the mosquito net
Fixed mosquito nets are the protection system of choice for simpler and more traditionalThey are characterized by being fixed or adhered to the window frame, so that the dimensions match and fit perfectly to the available opening.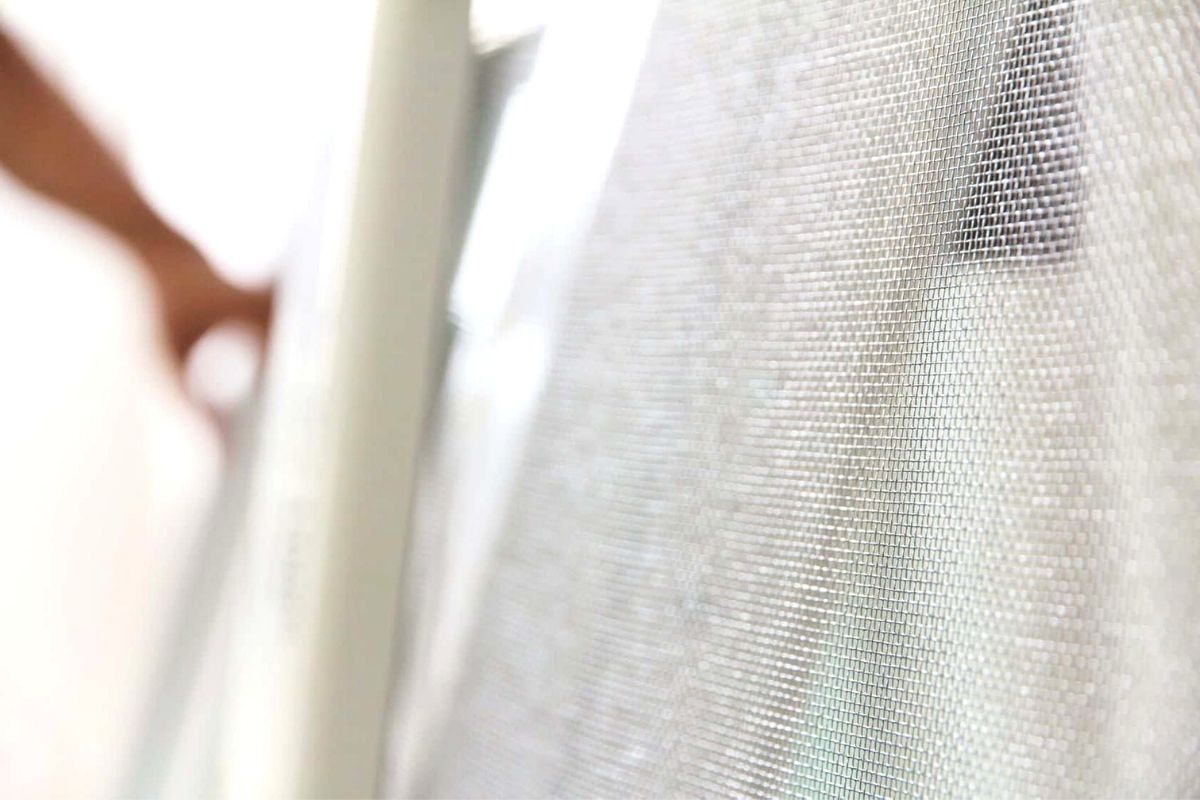 If you want to prevent the entry of insects, pollen or dirt inside your home, it is best to opt for the installation of a fixed mosquito net on doors or windows with little access. Here we show you the materials you need to install a fixed insect screen:
Mosquito nettingThe most advisable is that it should be made in fiberglass and PVCThe materials used are very resistant to bad weather conditions, such as those you can find in an online store.
Power stripYou must have one to hold the screen at the top and bottom; in this case, it must be a strip with a cover that covers the gutter on the outside.
Self-adhesiveYou can use either silicone or a support bracket; in the second case, it is best to remember to use an adhesive such as silicone.
MetroYou must measure the width of the window and the screen, so that they match.
How to measure the window opening
For the correct installation of a fixed mosquito net, it is essential that you measure correctly the opening of the door or window you want to cover; here are the steps to follow in order to have the exact measurements and, in this way, its installation will be much easier.
Measure heightTry to use a metallic meter and not a plastic or fabric one, as the metallic ones give you the exact total measurements; you must measure the height of the hole in 3 different parts, as there may be some unevenness that, if not taken into account, may prevent its later adjustment. Of these 3 measurements, you should keep the smallest and subtract 5mm.
Measure the widthYou have to perform the same procedure as for measuring the height; that is, you must measure the width by 3 different parts and keep the smallest result. In the same way, you must subtract 5mm.
How to install a fixed insect screen: step by step
Once the measurements have been taken, we show you below the steps to follow to install a fixed mosquito screen in a safe way and achieving a perfect finish:
Clean the areaYou should know that a fixed mosquito net is installed on the outside of the door or window; therefore, it is recommended that, before installation, you clean and clear the area. To do this, you must remove flower pots, ornaments and any other element that may prevent a spacious and quiet work.
Support placementThe first step is to place it in the center and mark the two holes to be drilled to place the bracket; then place the dowels and insert the screws into the brackets.
Fixing a fixed insect screenYou have to fasten the screen and fix it in this space; to do this, you must exert some pressure, just enough to fit the screen.
CheckOnce installed, the next step is to check that you can open and close the window without any problem.
Tips for installing a fixed insect screen
Here we bring you some tips that will help you in the installation of your fixed mosquito net:
Quality fabricThe most advisable thing to do is to purchase your fixed mosquito net in a specialty storeMosquiteras24H; in this way, you will know that you are counting on a quality protection product and, if you have any doubts, you can consult our specialized advisors.
Fixed mosquito net temporaryIf you only want to install it for the summer months, it is best to opt for an adhesive fixing system; on the other hand, if it is for the medium or long term, you can use a more durable fixing, such as brackets.
Rodis highly recommended to fix the lower part; in this way, you get that the mosquito net does not rise and, in addition, you get that it is tense and there are no gaps that allow the intrusion of mosquitoes in your home.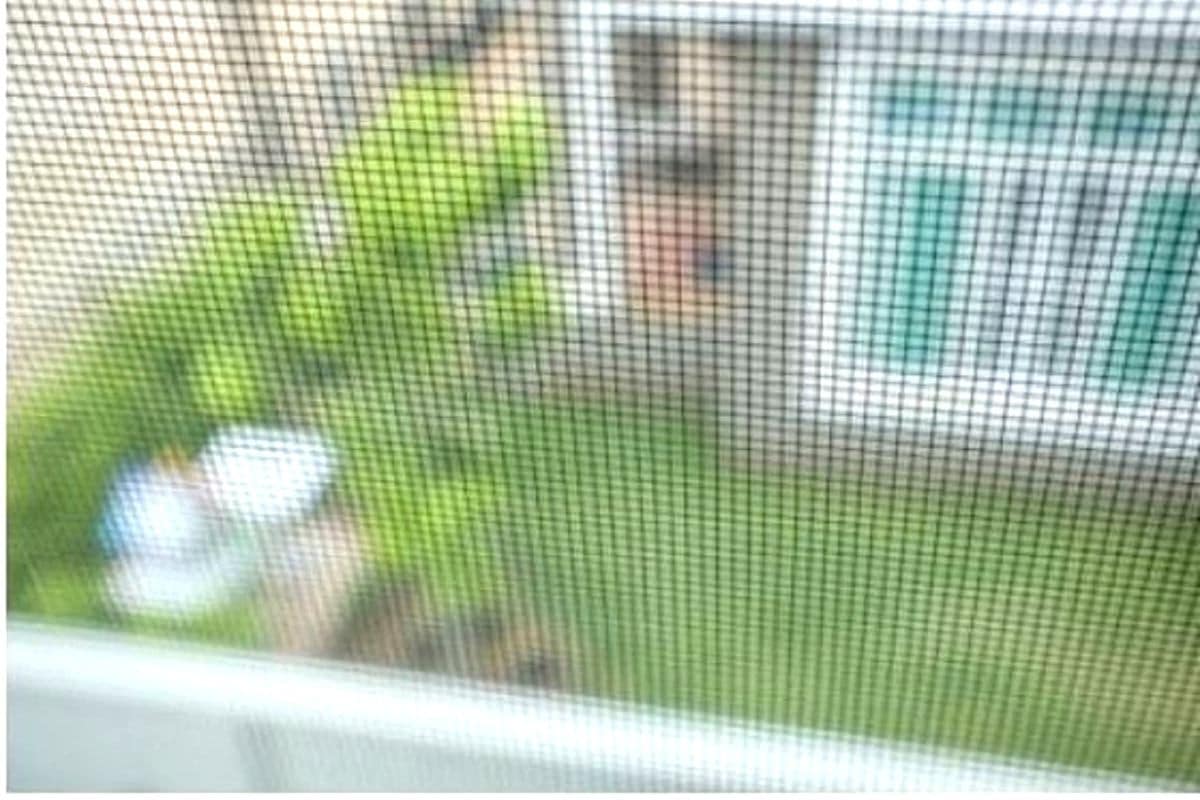 What are the advantages of fixed mosquito nets?
Fixed mosquito nets are a highly recommended protection system for doors and windows that are rarely used. maximum protection against insectsThey are immovable and guarantee maximum security in your home, during the day and at night.
It is also important to note that, as the simpler alternativeIts price is really economical; in addition, it is very resistant to the passage of time and inclement weather, as it is designed to be placed on the outside of doors and windows.
In the same way, if you buy your fixed mosquito nets in our online store, you will not have to worry about anything; you can give us the measurements you need and we will take care of the elaboration of your mosquito net. perfect mosquito net for youThe highest quality materials are used to ensure greater durability.
In addition, you can elegir entre distintos colores y tipos, como la mosquitera fija sin tornillos or the mosquiteras para puertas exteriores, de modo que puedes escoger la alternativa que combina perfectamente con el estilo de tu vivienda; también es importante señalar que nuestra tela es antipolen, de modo que no tendrá que preocuparse de las alergia.
In short, as you have been able to see, installing a fixed mosquito net is a very simple process that it will take you no more than 5 minutesTherefore, if you want to guarantee peace of mind in your home all year round.
What are you waiting for? In our online store you will find the perfect fixed mosquito net for you. Get yours now and install it as soon as possible to start enjoying all its advantages. Forget about insects, dust or dirt and ventilate your home in the safest way possible.
Newsletter

Be among the first to receive our promotions by e-mail