How to measure a sliding insect screen
For installing a screen on a sliding doorIn the case of a window with this opening system, it is essential to take the right measurements to ensure a safe and effective fastening. That is why, in this postwe tell you how to measure a window to make a sliding window screendetailing this operation step by step.
We also bring you some tips that can help you to perform a professional and fast installation.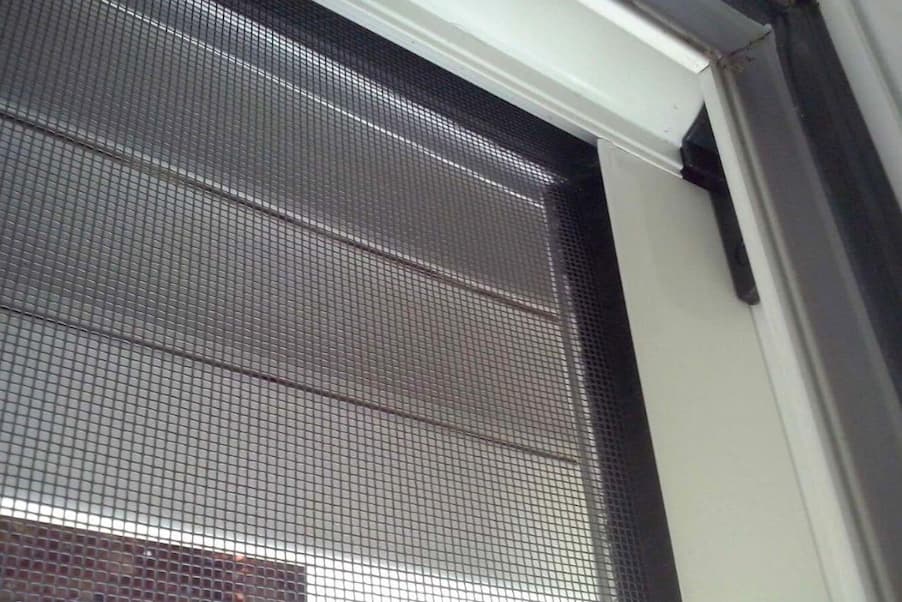 What is a sliding mosquito net
The sliding mosquito nets are made for windows, shutters or sliding doors and windowsills. It facilitates its opening, moving the screen to the open part, without the need to remove any of the leaves.
How to measure the window to make a sliding insect screen to size
A sliding insect screen is characterized by to be installed inside the rails doors or windows. So their placement must be perfect and there must be no gaps through which insects can enter.
Do you want to enjoy these products for the protection of your home? The first thing you need to know is how to measure a sliding insect screen. Below, we show you step by step what to do to ensure proper fixation.
Use a metal meter: forget the sewing metersIt is recommended that you write down the measurements in millimeters.
Measuring the widthThe sliding insect screen must measure the same as one of the sashes of the window or door in which it is to be installed; to do this, you must measure at several points and select the smallest result.
Measuring the heightYou should measure from the inside profile to the top; that is, from the edge to the other side of the window or door, at the light well. This is very important, as you should never measure from the inside of the guide or rail, always from the edge in front of the inner door; as with the width, you should take several measurements and choose the smallest size.
Measurement variationsThe most advisable thing to do is to use an adjustable square if there are different measurements.
ProfilesSliding screens are not recommended for spaces with flower pots or other objects that may impede their operation.
NEVER MEASURE WITH A SEAMSTRESS TAPE MEASURE!
Let's take a practical example to make it clear. Imagine that you want to measure the window for sliding mosquito net and...
The left side represents 190 centimeters.
The central part, 190.2 centimeters.
The right side, 190.1 centimeters.
In this case, the correct measurement would be 190 centimeters.
What are height adjustable brackets or casters?
The height adjustable brackets can gain 4 mm when there is a variation in measurements.
The lower area where the larger wheels are located has a snap-on flap. Once it is removed, you will see a small wheel to extend the height or leave the mosquito net symmetrical. The upper part has small wheels with anti-derailment springs.
They are particularly recommended for doors. As well as in all installations where height measurements vary.
Tips to keep in mind
In this section, we bring you a series of tips that will help you to measure a sliding insect screen:
Check if installation is possibleThe first thing you should check is that the door or window has a sliding sash operating system, since its installation is only possible in these spaces.
OperationTo verify that it will fit perfectly, favoring the opening and closing of the window and the screen, you must verify that a coin of 5 centimeters fits between the window and the guide; that is to say, there must be a minimum space of 3 mm in the guide.
RailThe minimum inner depth of the screen must be at least 14 mm, so that you can insert the screen and position it with peace of mind.
Free spaceThere should be nothing at the top or bottom of the window that could hinder its installation; it is recommended that there should be no objects within 20 mm of the window.
Height adjustable brackets or castersare highly recommended because they remain hidden by the trims and can be installed in areas with unevenness or unevenness of a few millimeters; most commonly, they allow variations of 4 mm.
Compatibilitysliding screens cannot be used with opening systems with handles or other projections that do not allow their displacement.
Z profile guideThe use of this guide is not mandatory, but it is highly recommended for exterior spaces of the home or for those that are frequently used.
Installation of a sliding insect screen
Once you have the measurements of your sliding mosquito net, the next step is to purchase this protection product for your doors and windows; in this case, we recommend that you opt for a specialty storeas Mosquiteras24H.
In our online store we take care of custom-made sliding mosquito netsThis way, all you have to do is enter the measurements you want and we take care of sending it assembled and ready for installation, so you don't have to worry about anything.
To install it, all you have to do is Fit the insect screen into the upper guide of the window or door.When it is fixed on the bearings, you must do the same procedure on the lower guide. Finally, you only have to check that the screen opens and closes perfectly, ensuring the optimal functioning of the door or window.
Conclusion
Now that you know how to measure a sliding mosquito net, what are you waiting for to get yours? Enjoy all the advantages of to prevent the entry of insects inside your home and ensures optimal ventilation and lighting in your home. In addition, in our online store we offer you the best quality/price ratio, so don't miss out on them!
Newsletter

Be among the first to receive our promotions by e-mail