Which is better, a white or black mosquito net?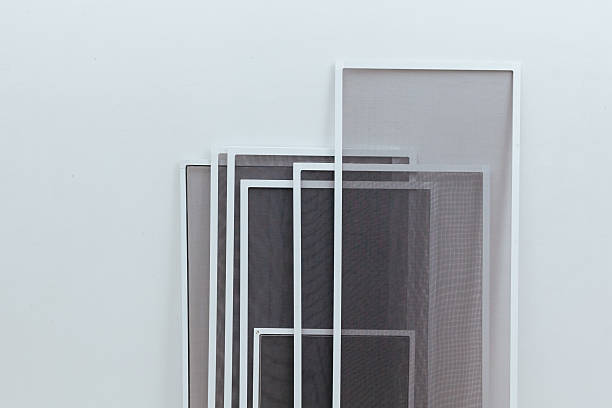 When it comes to buying a mosquito netcolor is also an element to take into account. It is important to know the benefits that are obtained depending on the color we choose. Therefore, it is important to know which is better to use, a white or black mosquito netting.
Mosquito nets have evolved a lot in recent years, so it is increasingly difficult to choose from a wide variety of models. And not only looking for function or space, the design has also become essential when buying.
Differences between white and black mosquito nets
Insect screens are no longer only chosen for their functionality, but also for their design and efficiency. In addition to the general benefits of installing a insect screen for door or window, there are more specific advantages depending on whether we want a white or black mosquito netting.
Reasons to choose black mosquito netting
According to studies, nowadays most of the users prefer to install black mesh screens in their homes. The main reason they defend is that it is a more aesthetic color. As a general rule, black finishes integrate much better into decorative styles that are in trend at the moment, especially in minimalist, industrial or avant-garde style houses.
But the main advantage of black mosquito nets over white nets lies in the fact that visibility. In the black models, the light enters the room without creating reflections. The contrast between the dark colors and the luminous exterior is better adapted to the pupil of the person and, consequently, we see better through the fabric.
Finally, black mesh mosquito nets also have another benefit and that is that better conceal dust and dirtin general. This does not mean that you do not have to clean the nets, but you can space the care more in time.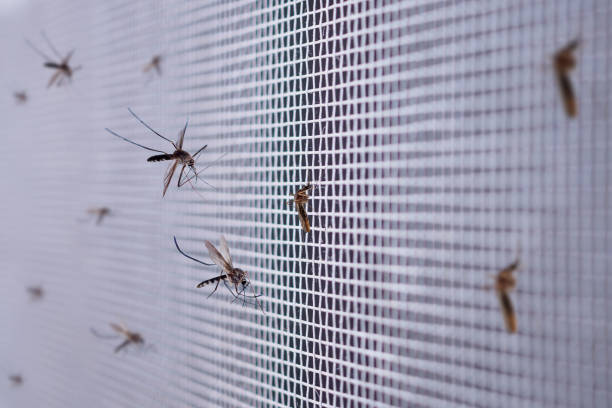 Reasons to choose white mosquito nets
The white mosquito netting is considers a noveltyMost of the mosquito nets we see in the market are black or dark colored. Usually, these screens are manufactured in gray color, since metallic materials were used for their manufacture. With the use of fiberglass in insect screens and anti-pollen fabrics, has increased the range of colors that can be chosen for mosquito nets. Among them, white.
It is not yet a popular color with buyers because it is less visible to the outside than a black screen and dirt is more easily visible, so it needs to be changed or cleaned more often.
However, they have the advantage that provide a touch of design and distinction that does not go unnoticed. In addition, they can be used for very bright areas or where you want to create a greater sense of intimacy.
White: a benchmark of elegance
The white color provides elegance and brightness to the rooms. Moreover, for years it has been an undisputed protagonist color in the interior design of many current trends. In new generation houses, with large windows and open spaces, white is important in elements such as walls, furniture and enclosures.
In these dwellings, the white mosquito nets are almost the best option. It is true that metallic models could be used, especially if you are thinking of applying a tone that integrates into the environment and break the uniformity with white. But white provides a feeling of spatial spaciousness and integrate very well into minimalist houses.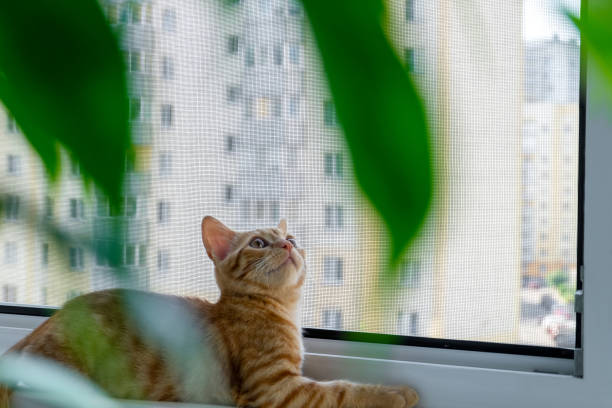 Rooms where to install white mosquito nets
Some places where we can place the white mosquito nets:
Bathrooms
Installing a white insect screen in a bathroom is a good option, both for aesthetic reasons and to achieve the following benefits greater intimacy thanks to the reduced visibility provided by this type of mosquito netting. In addition, the fixed mosquito nets are usually a very good option for this stay.
Kitchens
In these rooms we can also place this type of mesh. Normally users tend to choose white as the color of choice. kitchen colorTherefore, installing a light-colored or white mosquito net is the best way to avoid focusing attention on the mosquito net and to make it go unnoticed. And they are easy to clean.
Bedrooms
Children's bedrooms stand out for being spaces where the predominant feature is the brightness and joywhite color is in perfect harmony with these factors. They also combine well with pastel shades (pinks, mauves, pistachio greens or blues) that we usually choose for the little ones in the house.
Places with greater privacy
Any space that we want to protect from the eyes of others is an ideal place to install a white mosquito net. Thanks to its reduce visibility because it reflects the light, it is possible to achieve a utmost discretionwhile enjoying the main advantages of a mosquito net (against insects and mosquitoes, pollen, dust, good ventilation and safety). And all this in a product that is quite economical.
As we have seen, in general terms, if we have to choose whether it is better to use a white or black mosquito nettingwould win the black mosquito netting because it provides good visibilityThe color of the mosquito netting is not so noticeable and regulates the light that enters the interior of the home. Although, regardless of the color of the mosquito net, we must not forget that its main function is to avoid the annoying insects and other evils.
The color of mosquito nets: white or black?
| | | |
| --- | --- | --- |
| Quality | White Mosquito Net | Black Mosquito Net |
| Aesthetics | Classic, elegant style | Discreet |
| Visibility | Reduced outward visibility | Increased visibility to the outside world |
| Effect | Reflecting the light and making the indoor environment much cooler. | Does not reflect light |
| Protection | Both protect equally | Both provide the same protection, but the insects do not stick to the mosquito net. |
In summary, both white and black mosquito nets are valid options for any type of mosquito netting, such as the fixed mosquito nets that are recommended if you want to have a permanent option installed in your window, if you want something that you can move, we recommend models such as the roll-up mosquito nets or pleated that you can pick up and place whenever you need it. Both fulfill their main function of protecting against insects, and the choice of color will depend on your aesthetic preferences and specific needs, such as visibility to the outside or harmony with the decoration of your spaces.
Newsletter

Be among the first to receive our promotions by e-mail