What are adhesive mosquito nets and where to install them
When the good weather arrives, it is common for people to want to protect themselves from the heat by opening the windows wide in their homes and even the garden doors. In this way, fresh air enters, creating drafts indoors and much less oppression or drowsiness due to the high temperatures. That is why it is always advisable to have insect protection elements such as mosquito nets. And if you don't want complications, you can always opt for models such as the roll-up mosquito nets or the adhesive mosquito nets.
Mosquito nets are an effective way to prevent prevent mosquitoes from entering the house as well as other annoying insects such as flies. Their presence is often uncomfortable, as some insects bite or land on food, creating unpleasant sensations.
To prevent them from sneaking in, there are resources such as adhesive mosquito nets. Therefore, in this article we will talk about what they are and where we can place them to protect us.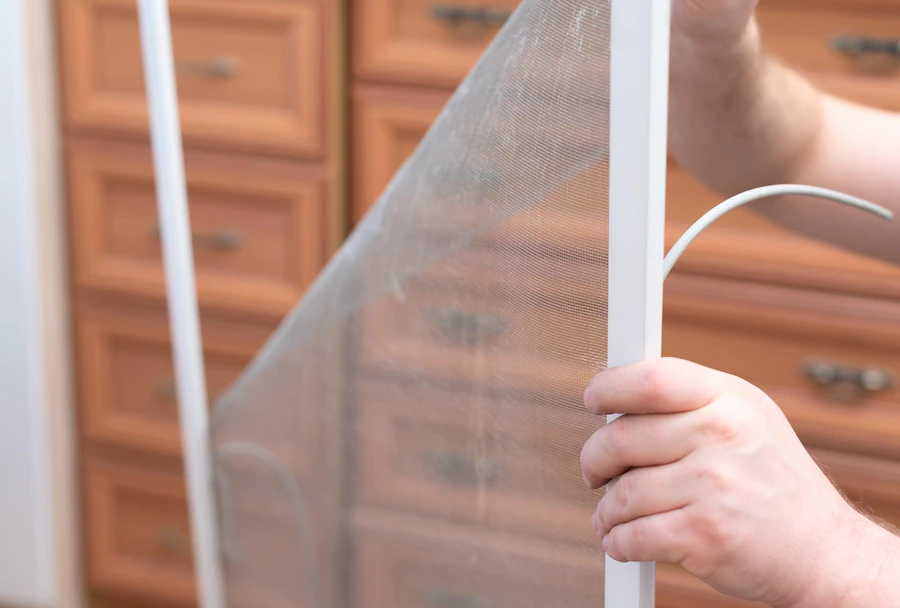 What are adhesive mosquito nets?
In the market we can find many types of mosquito nets according to the needs of the home or its inhabitants. One of the recursive and outstanding ones are the adhesive. This is because it is a practical and simple product that helps create a good atmosphere in the home and avoid the presence of insects inside.
The adhesive mosquito nets are those that we can place on doors and windows, as well as in most rooms of the home, in a very simple way. It is only necessary to have a mosquito net mesh and an adhesive tape that allows it to be fixed to the window (although it is not recommended to stick on PVC, since it does not adhere well).
Why are they a good choice?
Here are the reasons why they are a good choice for purchase and installation in homes.
The space
This mosquito net takes up hardly any space and is an advantage for those who have homes with reduced measurements and who are unable to invest a large amount of money for renovations or other types of mosquito nets.
In addition, are easy to put on and take off and can be stored in a small space when not in use during the cold months.
Price and color
As a basic, easy-to-install mosquito net, it is easy to install. price is very affordable and within the reach of any pocket. So we will be able to get an element that improves the quality of life during the summer months in exchange for a small investment.
In terms of color, it is designed so that the family can to observe the outside without obstacles, available in white, black or gray. And, of course, to ensure that it does not clash with the general decoration of the house.
Resistance
In spite of being an inexpensive and simple item, it is an element of the resistant that can be used for a long timewhether it is only in summer or a few months more.
On the other hand, they are designed so that the weather does not pose any problem in their durability. They can cope with rain without being affected.
The size
One of the doubts that always arises when we talk about mosquito nets is whether they will be able to adjust well to the doors and windows. In the case of the adhesive ones, these can be tailor-made according to the needs of the home. Of course, it is always good to take measurements first to know how much mosquito netting will be necessary.
Ease of use
The adhesives have a great ease of use. This is because, when the screen is installed, the doors and windows can continue to be used as usual. They can be easy to open and close without changing any element. We will only notice the difference of having a physical barrier between the inside and outside of the home that will make us more comfortable and save us time and money in trying to expel the annoying insects.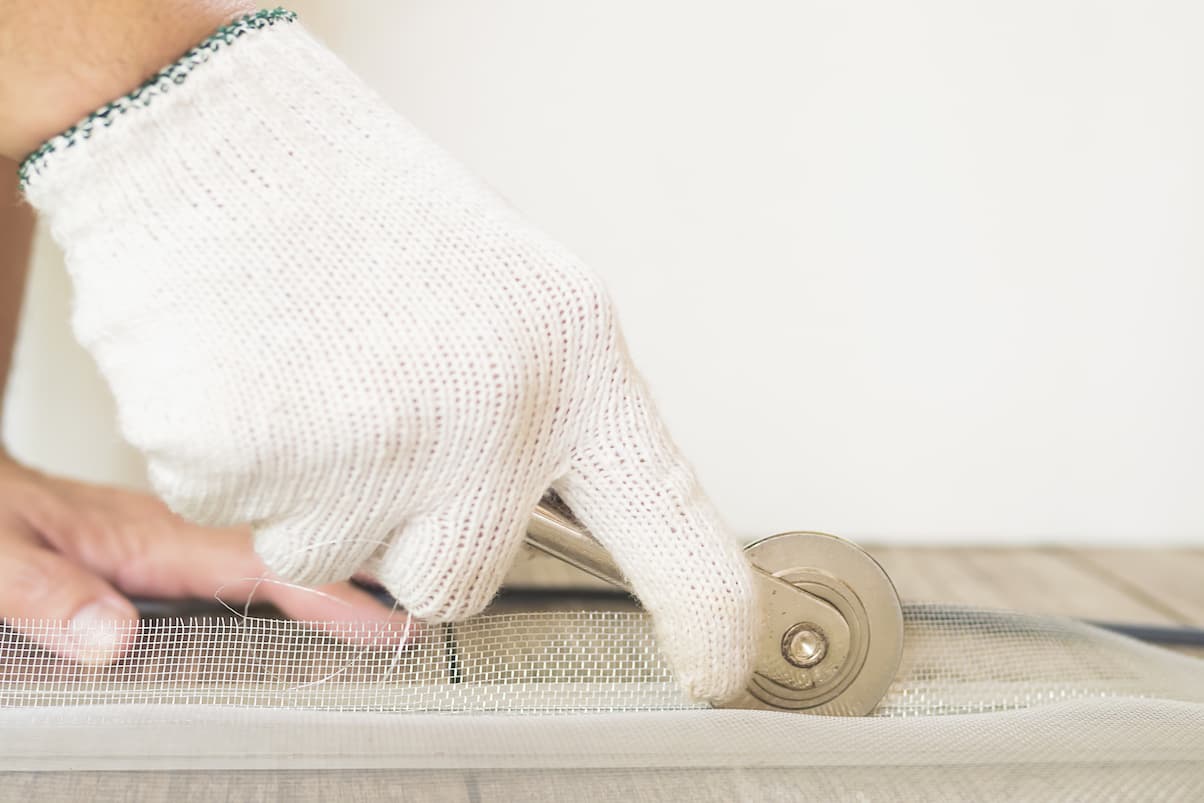 How and where to install an adhesive mosquito net?
They are usually made of polyester and contain an adhesive that allows the screen to be attached to the window very easily and without the need for extra tools for installation.
Its adhesive causes the formation of a solid grip The mosquito netting will stay in place and effectively prevent the entry of insects of all kinds. Likewise, it also has ease of peeling in case the mosquito net wears out or needs to be stored for the following summer season.
They are usually used in the living or dining room, as well as in the bedrooms. But we can also install them in kitchens, porches, balconies, terraces and anywhere that allows protection against the entry of insects.
In short, if we are looking for a mosquito net easy to install, that does not take up much space and has an economical price, then the model of adhesive mosquito net is the best. It will be able to protect us from the dreaded mosquitoes and annoying flies effectively and at a very economical cost.
Newsletter

Be among the first to receive our promotions by e-mail