Mosquito nets for terraces and balconies
Protecting your home from insects is very important, especially in summer when they are most abundant and when we have the doors and windows of the house open for longer. Therefore, mosquito nets for terraces and balconies are very important to protect your home from insects. to prevent the entry of these external agents so annoying.
Aspects to take into account
There are many aspects to consider when buying a mosquito net for your home, regardless of where you are going to install it. The first thing you must analyze before choosing the perfect model for you is the fabric and that it is of high quality.
The most advisable is that you bet on a mesh made of PVC or fiberglass, to ensure greater strength and durability. For that reason, in Mosquiteras24H we offer you the best mosquito netting fabrics for your home.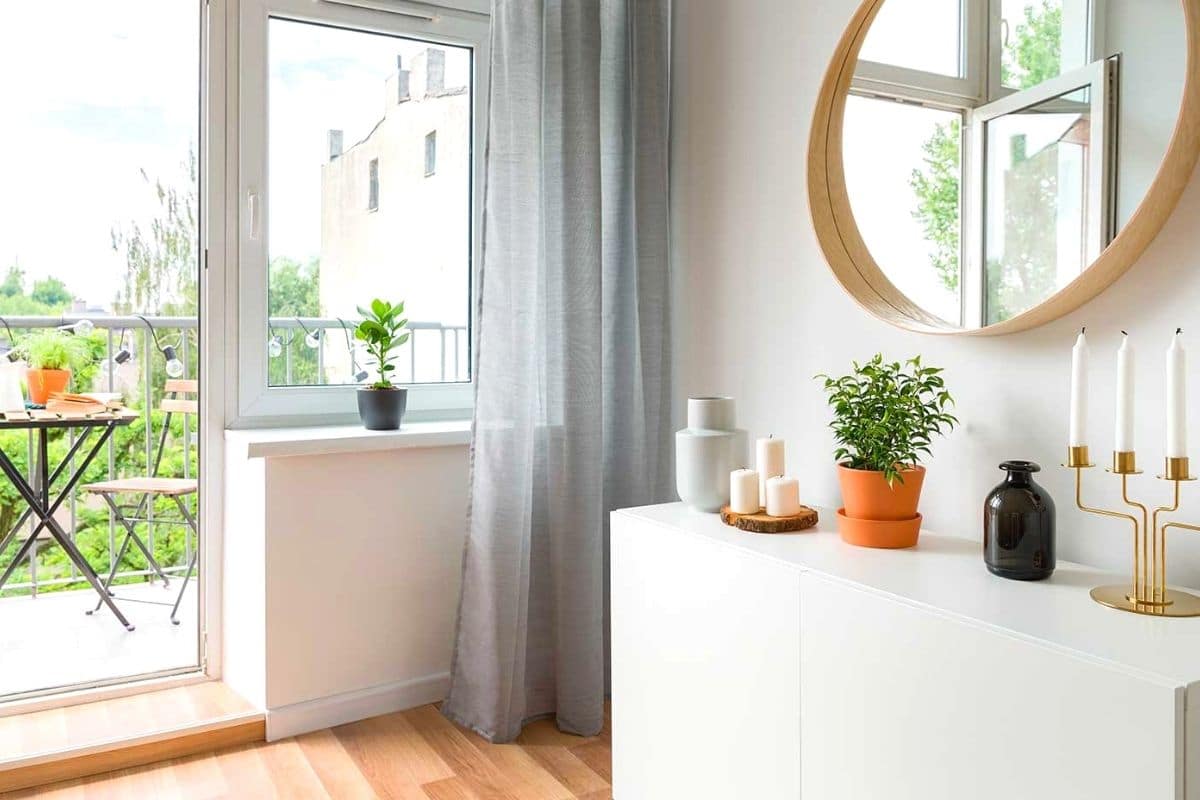 In this way, you will know that, regardless of the model you choose, all have the greatest variety and are ideal for installing on your terraces and balconies; in addition, in our online store you can find all the complements you need to install your mosquito net at the lowest price.
Benefits
Opting for mosquito nets for terraces and balconies allows you to enjoy the benefits of countless advantages all year roundHere are some of them:
Effective barrierThey prevent mosquitoes and insects from entering the house; they also repel pollen, dust and external particles and keep the internal environment fresh.
Combine with your decorIn Mosquiteras 24H we offer you a wide variety of fabrics, so you can choose the one that best combines with the interior of the room. For this, we have several tones and materials, ideal to fit any interior space.
Saving moneyThe first thing to note is that mosquito nets for terraces and balconies are highly recommended because they allow you to save on products to repel mosquitoes, such as repellents or electrical appliances. In addition, you will not have to keep the air conditioning on all day long, so you will spend less on your electricity bills.
You enjoy natural lightYou don't have to worry about anything and you can enjoy the fresh air of summer and spring.
Tailor-madeYou can choose the fabric with the exact dimensions for the doors and windows of your balconies or terraces; in this way, your products will not take up less than the necessary space and will look perfect.
To protect your pets or babiesThis way, you don't have to worry about anything and you can keep the door of the terrace or balcony open without fear that your little one or your pet could get out and fall.
Types of mosquito nets for terraces and balconies
There are many types of mosquito nets for terraces and balconies, as many as there are opening systems; therefore, here we show you the most common types of mosquito nets for terraces and balconies. popular alternatives for these stays.
Lateral roll-up mosquito nets
They tend to be the most common alternative for residential doors and are highly recommended because they are easy to install and remove. With a side roll-up mosquito netIf you leave the door open and let air into the house, you can prevent insects from entering and pets from falling off the balcony.
Sliding insect screens for doors
These alternatives are highly recommended for large doors, such as those usually installed in the entrances to terraces and interior courtyardsIn addition, the sliding mosquito nets are characterized by a very solid structure that allows them to withstand inclement weather, wear and tear and friction.
Pleated mosquito nets
The pleated mosquito nets have a very fine and elegant pleated fabric; they can also be easily gathered and are perfect for entrances with the same opening system. For example, they are very common in the doors of balconies and terraces, since they take up little space and allow to take advantage of all the hollow of the room. The only drawback of these screens is that they are less resistant to inclement weather, especially wind.
Mosquito net curtains
These are several curtains that overlap and have weights at the bottom to allow them to return to their place. They are usually used in the entrances to terraces and balconies because they allow you to enter and leave the house without disturbance.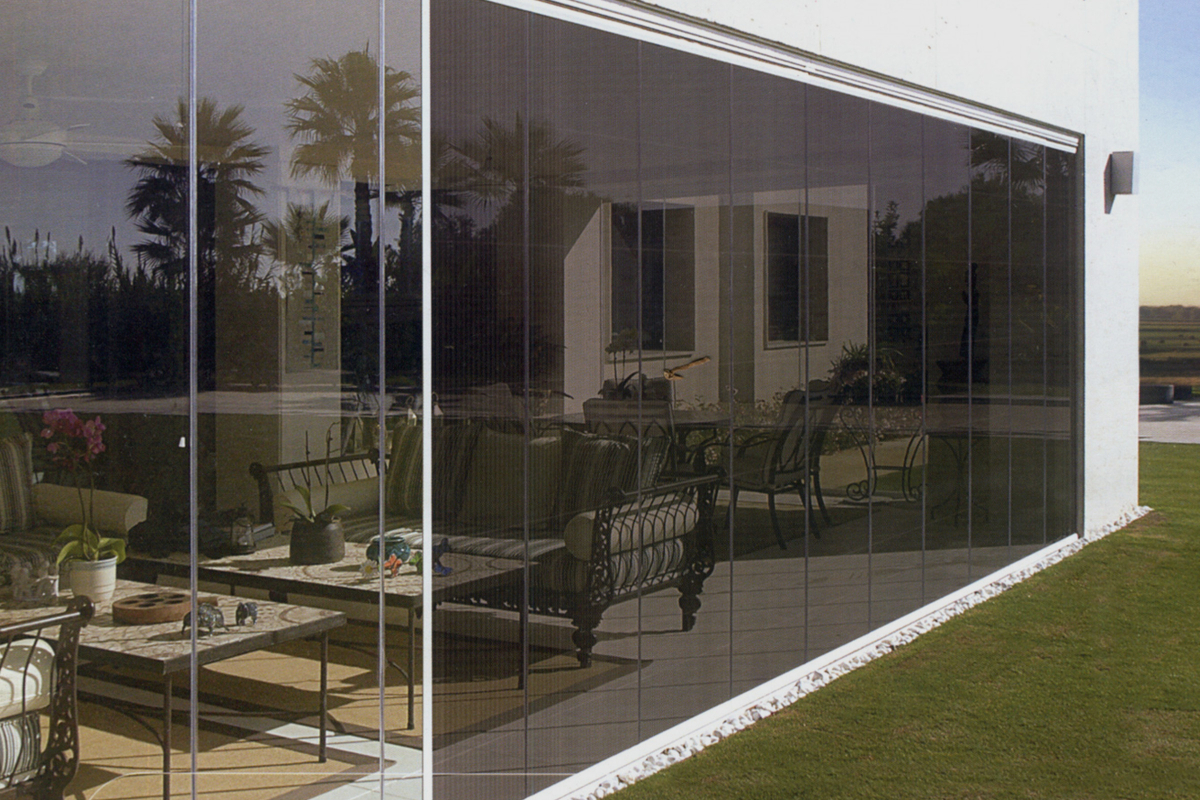 To install it, all you have to do is Screw a bracket to the top of the door and check that the weights are working properly.
Frameless insect screens
In this case, what is done is to stick the mesh of the mosquito net to the outer frame of the window with a double-sided adhesive tape, which makes them ideal for windows overlooking your terrace. It is best to opt for a gray or black fabricsuch as the ones you can buy in our online storebecause it allows a clearer view of the outside and offers a light shade.
Mosquito screens in fixed frame
The fixed mosquito nets The alternative is more rudimentary, but quite effective. In this case, what is done is to draw up a frame with the measurements of the window of your terrace or balcony and staple the mosquito netting to it. When it is done, all you have to do is fit the frame and seal it with silicone.
Hinged mosquito nets
The mosquito nets for casement windows are highly recommended for doors of any type, whether of terraces, balconies or the main ones of the house. They consist of a pre-frame in which the mesh is installed and this opens, normally, to the outside.
In any case, the installation of the mosquito nets for terraces and balconies is very simple; the only thing you have to take into account is the type of opening system The installation of a roller screen is not the same as the installation of a sliding screen.
In short, if you want to enjoy all the advantages of your terrace or balcony in summer, it is best that you get a fabric for your terrace or balcony. quality mosquito netsas the ones we put at your disposal in Mosquiteras24H, what are you waiting for?
Newsletter

Be among the first to receive our promotions by e-mail