Leroy Merlin's Alicante blinds vs. 24h Mosquito Screens
The alicantine blinds are trending, however, the supply of these products can be overwhelming. In this post we compare two interesting options available on the marketThe Leroy Merlin's alicantine blinds and those of Mosquiteras24H.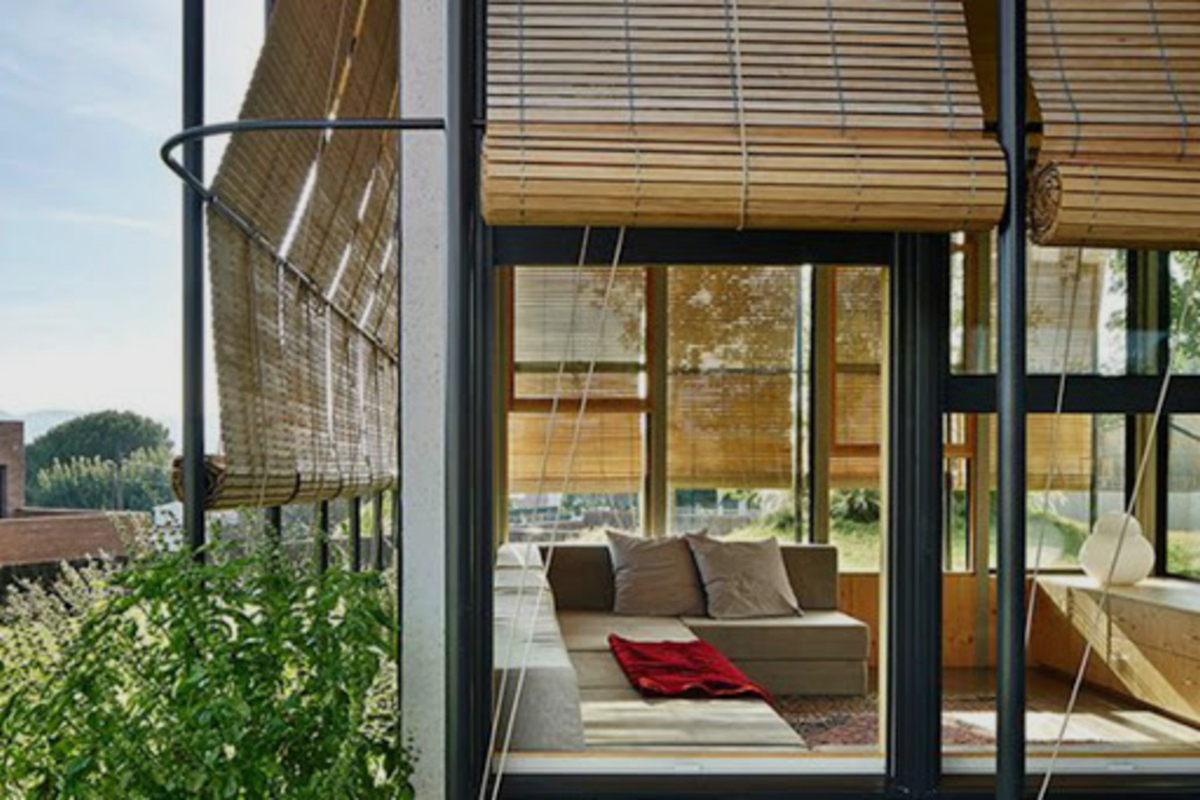 During the spring months and especially during the summer, flying insects proliferate. Mosquitoes, flies and other insects start to flutter around, often resulting in discomfort. 
There are nights when their bites and buzzes keep us awake, at lunchtime they show up at the table disturbing our pleasant lunch or bother us while we are reading a book relaxing on the terrace.
If these situations are familiar to you, we help you to remedy them. To do so, the alicantine blinds will be your allies. They will also give your home a flirtatious style and will help you to do without the harmful anti-mosquito products available on the market.
Leroy Merlin vs Mosquito Screens 24H
Among all types of blinds, the alicantinas are an option whose choice seems to be increasingly recurrent. Leroy Merlin and Mosquiteras24H are two of the recommended points of sale in the sector. Let's see what they share and what differentiates them.
Shared traits
They are a type of shutter that consists of a slat gear, laterally assembled with steel staples. To be collected and released, they have a cord with a pulley. You will only have to pull it to make them work.
Depending on the material from which it is manufactured there are alicantina PVC blinds or alicantine wooden shutters.
As you can see, the alicantinas curtains follow a certain pattern, so it may seem that it is the same to choose one option than another within the varied catalog available on the market.
However, the truth is that there are quite a few differences that may make one option more appropriate. We explain the differences between the curtains alicantinas of Leroy Merlin and Mosquiteras 24H.
Static catalog or exclusive design
At Leroy MerlinFollowing the market trend, they have a wide catalog of Alicante curtains. However, this is a closed catalog.


For its part, in Moquiteras24HAt first glance, the catalog may appear smaller. The advantage is that, contrary to what may appear to be the case, the options available are infinite. Manufactures alicantinas shutters exclusively for each customer. Tailor-made and based on your needs.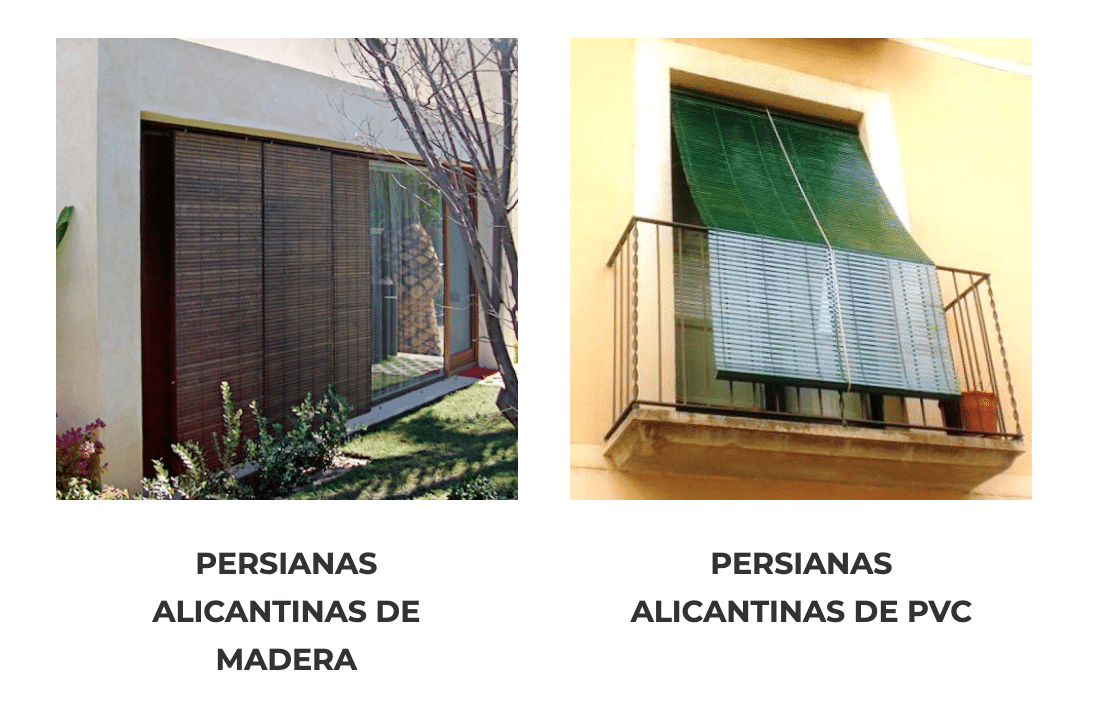 If you want a exclusive designYou will only have to choose the material (PVC or wood), inform about the measurements and select the color you like the most, the rest is up to Mosquiteras24H!
The best thing about the order is not only its free configuration, but also the fact that at Mosquiteras 24H will be ready in 24 hours! 
Store pickup or home delivery
Leroy Merlin's alicantina curtains do not have shipping availability. However, Mosquiteras 24H makes home deliveries to all the Peninsula.. In a maximum of 48hyour shutter will be at home. This will avoid unnecessary trips and will help you save time.
Have you already chosen the option that suits you best? Remember, you are betting on a product for your home. Every detail is important. 
What is the best option?
Both Leroy Merlin and Mosquiteras24H produce high quality alicantinas blinds. Both stores produce their curtains with wood or PVC and both have a variety of designs. However, when it comes to choosing between the two options, it is best to opt for Mosquiteras24H.
With Mosquiteras24H, your alicantina blind not only adapts to the measurements you need, but also to the design you want. In addition to being designed exclusively for you, they are delivered to your door, so you do not have to worry about transportation.
Get yours!
Newsletter

Be among the first to receive our promotions by e-mail