Places where mosquitoes tend to hide
The places where mosquitoes are usually found are very specific; although they can fly anywhere in the house or in the street when you go out, the truth is that when you go out, the mosquitoes can fly around the house or in the street. nesting times are quite specific. Standing water is usually their favorite format, but this does not mean that they cannot concentrate in other spaces.
When you sleep you hear them perfectly well, but when you search for their herd it seems as if there is nothing in the house. Winning the battle against them is impossible when you don't know where to attack or if you can do anything about it. In any case, are not an unbeatable enemy and both in Spain and when you go abroad there are ways to deal with them effectively.
Places where mosquitoes are common in the home
Humid areas are often favorite spaces for mosquitoes. Transformed into small take-off runways, this is where mosquitoes can females lay their eggsThey protect the site and feed their young until they fledge. The pots, which if not cared for are perfect for this, are presented as a fantastic scenario for both initial nesting and to form a family.
On the other hand, when we talk about enclosed spaces, the piles of garbage are often quite attractive to these insects. Although a normal house is usually clean and tidy, it is worth noting that containers of organic waste are perfect for insects to have their offspring.
In these cases, it is best to install quality mosquito netssuch as the ones you can find in Mosquiteras24HThis way, you avoid the entrance of these insects and you will live with the peace of mind of having a safe house all year round.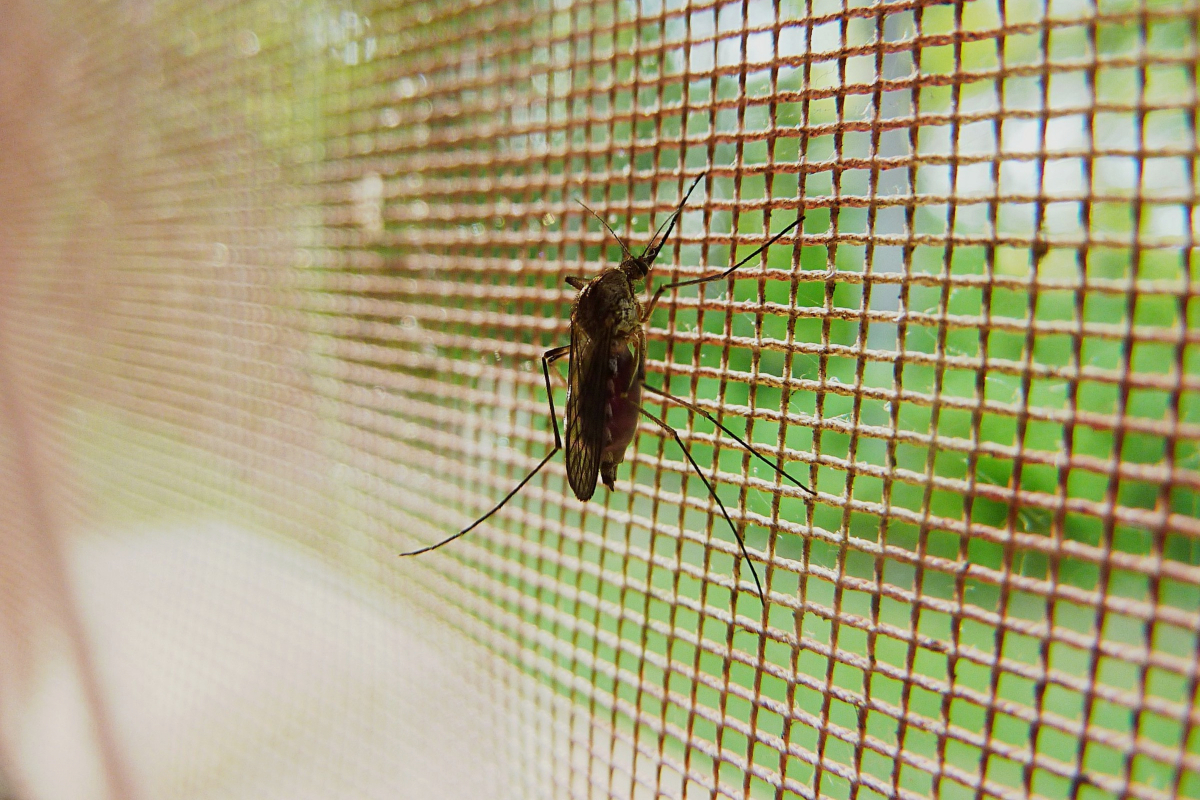 And in nature?
In nature you can find a large number of places where mosquitoes are usually present. During the summer months, the volume of these insects multiplies considerably and there are many scenarios in which they can nest. Below, we leave you with some of your favorite spaces:
Stagnant waterIf at home they do it in a pot, outdoors they look for any marshy space where they can lay their eggs. Swamps or shallow puddles are their favorite, so when you go to the countryside or go into a forest you know which places to avoid.
Coastal areasThe humidity in coastal areas allows the mosquito to feel more comfortable in its natural habitat. For their part, the high temperatures The sunlight that usually occurs in summer supports them; for this reason, when you are in your swimsuit on the beach, it is much easier to be bitten.
Mountain areasIf you are one of those who like to hike or climb, you will have noticed that more than once you feel pecked. When there are natural water currents, such as rivers, the animal knows that it can nest without problems.
Are they more common in some countries?
The culex pipiens is one of the more abundant insects in the world. Even so, it is scientifically proven that there are countries that do not have this mosquito in their fauna. Below, we leave you with all of them:
French PolynesiaFrench Polynesia: located in Oceania, French Polynesia is a group of islands where there are no mosquitoes to date. Bora Bora, the most popular thanks to the influx of tourism, Tahiti, Moorea, Papeete are some of the many that exist and, despite their size and remoteness from any continent, one of their attractions is that there are no mosquitoes. Can you imagine?
SeychellesSeychelles: located in the Indian Ocean, Seychelles is a group of 115 islands where there are no mosquitoes either. Highly demanded by wedding tourism, honeymooners or couples, we find ourselves in front of a space that has no waste. Mahé, La Digue or Denis are some of the most popular. Here, in addition to not suffering the bites of culex pipiensYou can swim in crystal clear waters and contemplate the botanical garden of Mont Fleuri, one of the most important in the world.
IcelandThe country has a little more than 300 thousand inhabitants and there are no mosquitoes either. Of great natural beauty, this is one of the most progressive places in the world. Tourists from all over the world come here to see for themselves the waterfalls and thermal baths that are always talked about.
New CaledoniaNew Caledonia: close to Australia and New Zealand, we find New Caledonia, a group of islands where there are no mosquitoes either. With more than 180,500 square meters of archipelago, we find wide blue lagoons, coral reefs and fine sandy beaches. Without culex pipens And with these characteristics, how can you not come here?
AntarcticaYou can find penguins but not mosquitoes. The southernmost continent on Earth has characteristics that make it unique and quite attractive for people who want to know a place very different from the one they live in. With an organized trip you will not only discover the absence of this insect but also many other exciting things. Come and join us!
Main types of mosquitoes
To better understand what mosquito sites are in use, it is good to to know the different types of of these insects there are. Although most of them look quite similar in appearance and have the same nesting strategy, the truth is that there are many models. Below, we leave you with the main:
Common mosquito
The mosquito we all know. Males feed on flower nectar while females feed by laying eggs, drink from our blood in order to feed their offspring. Scientifically known as culex pipiensIn some cases, their bite can be painful and, in some cases, itchy or swollen.
Small fly
Their bite is one of the most dangerous. Very different from the common ones, you must be careful especially when you go to tropical countries because they are more common. Below, we leave you with the most significant species:
Aedes AegyptiThe dengue fever is the transmitter of dengue fever and yellow fever. Each female can lay up to 120 eggs four times in her lifetime. Native to tropical countries, this mosquito has a bite that can be lethal. In addition, there are studies that highlight the harmonic buzzing sound that the male makes with his partner when they mate in order to perpetuate the species.
Tiger mosquitoOriginally from Asia, this insect has been known to perpetuate itself in America and part of Europe. It is a carrier of yellow fever and encephalitis; its bite is often quite annoying because of the saliva it injects inside the person. The itching can be persistent and long lasting, which makes it unbearable and you must take measures to lead a normal life.
Anopheles gambiaeMalaria: this species is the main transmitter of malaria in Africa. Very popular and quite feared by tourists, you should be vaccinated against this insect so that you are not affected by its bite when traveling in this continent.
Sabathes cayaneusThe tropical regions of the Americas are the favorite haunts of the Sabathes cayaneus mosquito. You can find it from Belize to the north of Argentina and, moreover, it is not easy for it to go unnoticed; its metallic and iridescent shine is one of the insect's curiosities. It does not transmit diseases but its bite can be very painful.
Now that you know all the places where there are and where there are not mosquitoesWhat are you waiting for to schedule your summer vacations?
Newsletter

Be among the first to receive our promotions by e-mail