How to repair a broken insect screen fabric
Mosquito nets have become an indispensable element in homes, especially during the summer months. prevent the entry of insects and guarantee your comfort, unless they break. That is why, in this post we are going to show you how to repair a broken mosquito net, the fabric of the same, to continue enjoying all its advantages throughout the year.
How to repair a broken insect screen fabric: step by step
Fixing the fabric of a broken mosquito net is very simple, although you must take into account the size of the hole and, if it is too big, the best thing to do is to get a new mesh, such as the one you can find in our online store.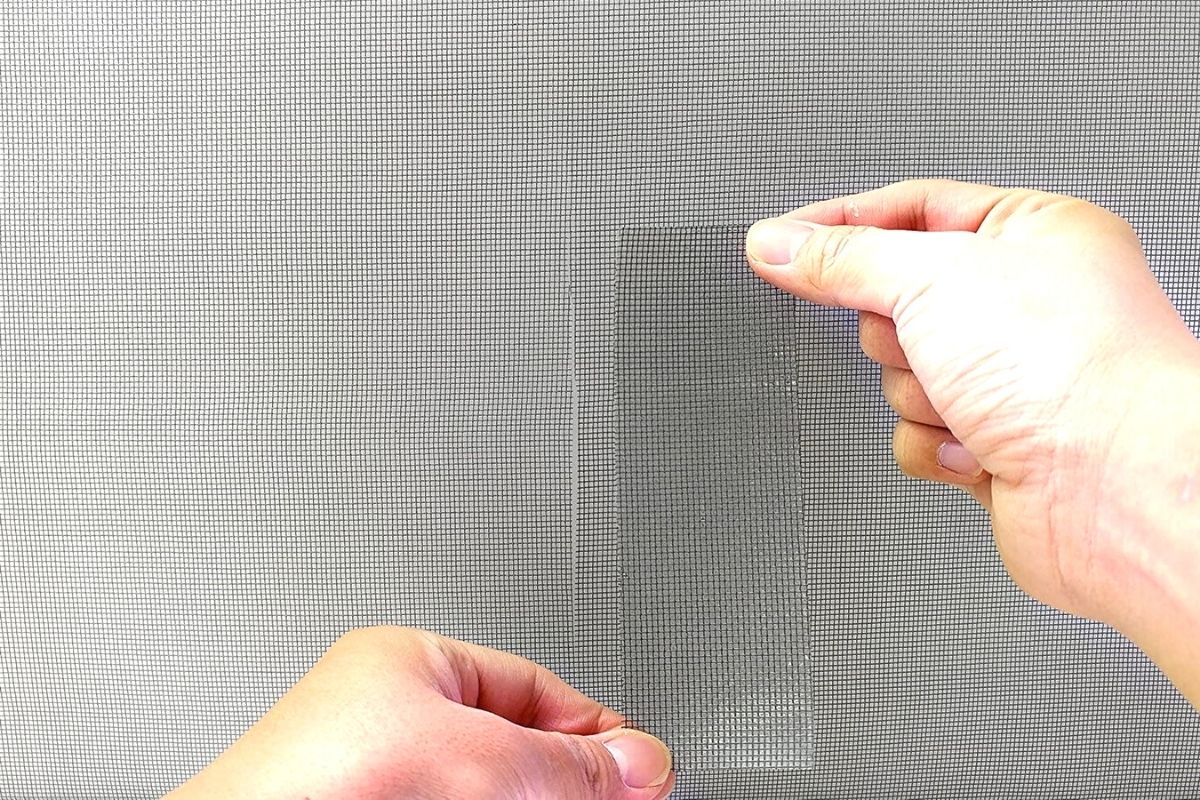 Inclement weather, the passage of time or tears, for example, if you have animals at home, cause these fabrics may tear and lose their effectiveness. At present, there are mosquito nets for cats They are more durable, but can also be damaged, so here's how to repair them quickly.
Materials
Here we show you what materials you need to repair the fabric of a broken mosquito net:
Mosquito nettingshould be slightly larger than the hole you want to cover.
One or more threads of the same fabricif you don't have it, you can use fishing line.
Scissors.
Steps to follow
Already have all the materials? Here is how to repair a broken mosquito screen step by step:
Dismantling the insect screenThe first thing you have to do is to remove it from the place where it is and place it in a space that allows you to work with it.
Cut a piece of clothThe screen should be made of another mosquito net and should be a little larger than the space you want to fix; when you have it, you have to slightly bend the edges.
Put the piece of cloth over the holeAdjust it and use the thread to join it, as if you were sewing a patch on a pair of pants; if you use fishing line, you should choose a thick one so that you can do this work with your fingers. In any case, the hole must be well covered.
Fixes the threadMake a tight knot at one end and pass it through both sides to ensure that it is securely fastened.
Other ways to fix a mosquito net fabric
This is the quickest and easiest way to repair a mosquito net fabric; however, it is possible that the hole is too small or that it is not possible to sew it. That's why we bring you other methods you can perform to fix your mesh.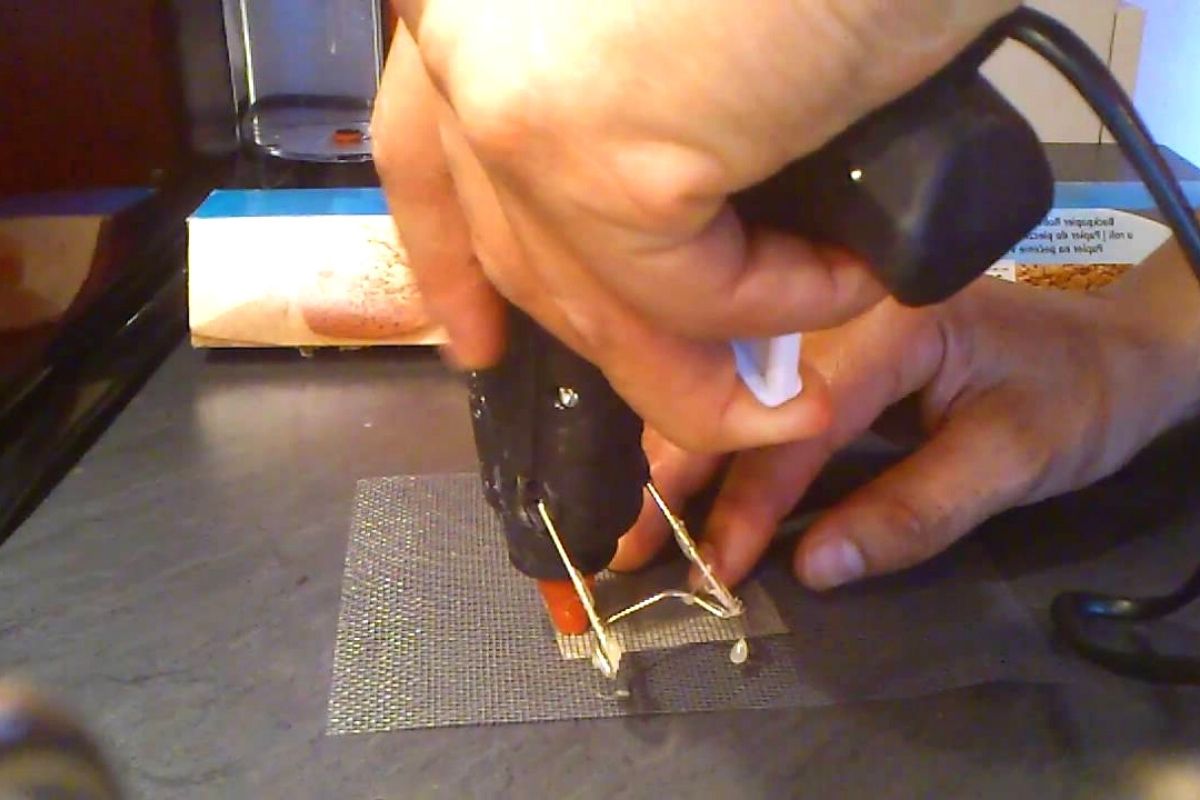 Use adhesives for small holes
Is the hole of your broken mosquito net too small? Here's how you can continue to enjoy all its advantages, avoiding the entry of insects, using adhesives.
Use clear nail polishThis dry product acts as a strong adhesive and is highly recommended for tears that are not very open; if the fabric is a dark color, such as black or gray, it is ideal to use a glaze of that shade.
Apply the enamelIf you think that drops may fall, the best thing to do is to place a piece of paper or a cloth underneath.
Wait forEven if you think it is dry in a few minutes, it will probably not be completely dry until a day has passed. If you do not have time, the best thing to do is to use a hair dryer, on cold, for one minute at about 15 cm from the mosquito net.
Accelerate the drying processYou can clean the screen with cold water to accelerate the drying process; in any case, you should not clean the window with hot water, as the enamel could lose its properties.
Patching
Another option to continue to enjoy your mosquito net is by patching the holes; here we show you how to do it. steps to follow to do so:
Cut out the damaged area in the shape of a square or rectangle.Use a ruler or a sharp knife; make a small hole, so you can handle it easily. Leave 1 to 3 cm of the surface between the hole and the window frame.
Cut a piece of cloth to cover the damaged area.It has to be a little bit bigger, at least 3 cm more.
Holds the fabricFold the new fabric, each end, at a 90-degree angle; insert the ends into the screen and flatten the wires of the patch.
Glue the patchUse a clear silicone glue that is water resistant; if you wish, you can use adhesive patches and press it onto the screen securely, avoiding glue.
Perfect finishTo ensure an ideal finish, it is best to use a microfiber cloth to wipe off any remaining drops of glue.
Tips for effective insect screen repair
Do you want to repair the screen of your door or window? Here we bring you some tips that will help you to do so safely, quickly and effectively.
Save the previous oneIf you have changed the mosquito net, it is best to keep the old one; this way, if the new one suffers any mishap or breakage, you can always use part of its mesh to repair it.
Betting on PVCThe mosquito nets made of this material are usually more resistant to tearing, so in our online store you will find the best mosquito nets for you. mosquito netting and you can choose the size you want.
Replace excessively damaged fabricThis process is very visible and, if the hole is very large, it will cost you more money and time to repair it than to buy a new one.
What are you waiting for? Now that you know how to repair a broken mosquito net and continue to enjoy a comfortable and insect-free stay, do not wait any longer and repair your screen quickly. Ventilate all your rooms without worrying about falling or insects entering.
Newsletter

Be among the first to receive our promotions by e-mail