What types of window and door screens are there?
You are thinking of using special fabrics for prevent mosquitoes from entering the housebut don't know where to start your search? The best thing to do is to find out types of insect screens for doors and windows And that's what we're going to talk about in this post!
What are insect screens for doors and windows?
Mosquito nets serve as a physical barrier for slowing down the passage of insects inside a building. These are usually made of a fairly thin polyester mesh, which allows air to pass through. Although they are usually placed on doors and windows, they can also be placed around beds.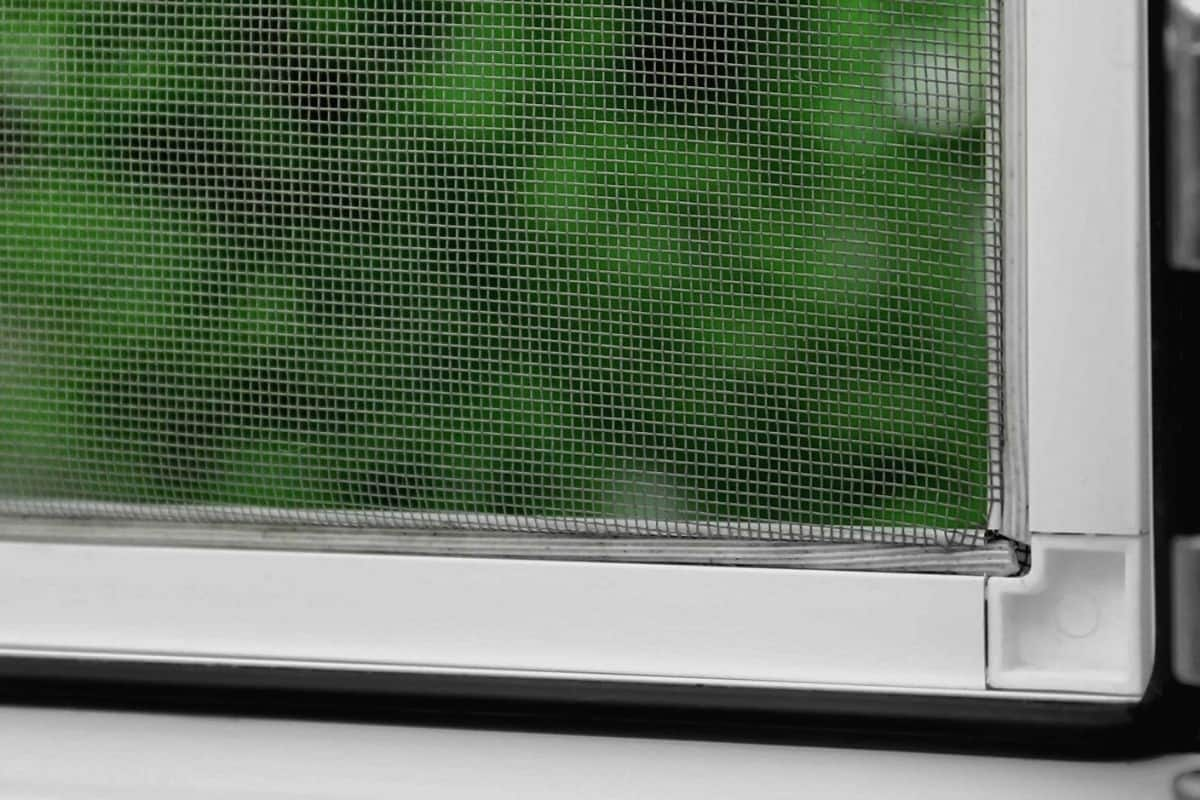 Types of insect screens for doors and windows
Today, there are insect screens for all types of windows and doors, whether hinged, sliding, large or small.
Insect screens for windows
There are different types of insect screens for windows, depending on the variety of window you have. You can choose between:
Fixed mosquito net. They are fully integrated with the carpentry. Its mechanism is very simple. It consists of a frame of the same size as the window sash. It is usually made of aluminum or wood and incorporates a fabric inside to prevent the passage of mosquitoes. The frame is installed in the opening and remains in a fixed and stable position.
Mosquito net with Velcro. It is an anti-mosquito net that is cut according to the size of the window. To install it, adhesive Velcro is placed around the window frame and on the outer perimeter of the fabric. They are economical, but are designed for windows with little use.
Sliding mosquito net. This type of insect screen is used in windows that are often opened and closed. It is a frame that is fitted into the window profile. At the bottom, it has bearings that allow the screen to move along the window frame.
Roll-up mosquito net. It is collected as if it were a blind, that is, in the form of a roll. Its main advantage is that it takes up very little space. Within this group, we can find:
Pleated mosquito net. It folds back by bending, with a horizontal movement. It is highly recommended for windows as well as for doors with a lot of passage.
Mosquitera para ventanas abatibles. Designed, as its name indicates, for casement windows.
Extendable mosquito net. Easy to install, it is placed on the window guides. Allows partial openings.
By the way, it is also worth noting that there are magnetic mosquito nets for windows.
Insect screens for doors
When it comes to buying a insect screen for doors, encontrarás los mismos tipos que veíamos para las ventanas, como: mosquiteras de puerta abatible or mosquiteras para puertas exteriores, etc. También puedes optar por la instalación de strip curtains, que aunque tengan menos efectividad que las mosquiteras, su efectividad variará en función del tránsito que tenga la puerta.
Conclusion
Now you know what they are types of insect screens for doors and windows that will prevent insects from entering your home. As you have seen, there are many options available on the market. We hope that, with this text, you will be able to select the best mosquito nets for you.
At Mosquiteras24H, you will find multiple mosquito-proof solutions to rest easy this summer. Discover them!
Newsletter

Be among the first to receive our promotions by e-mail