Types of sliding mosquito nets
The different types of sliding mosquito nets are created for windows, shutters or sliding enclosures. In this post, we tell you about them! So stay tuned if you are looking for one.
What is a sliding mosquito net?
It allows the window to be opened by moving the screen to the open part, without the need to remove any of the leaves.
Aesthetically, these models are quite similar to fixed screens. However, the sliding ones have bearings to facilitate its horizontal sliding along the window rails.
In short, these mosquito nets can be moved from one side to the other. They can leave one area uncovered, but not the rest. That is to say, you will never have the window uncovered.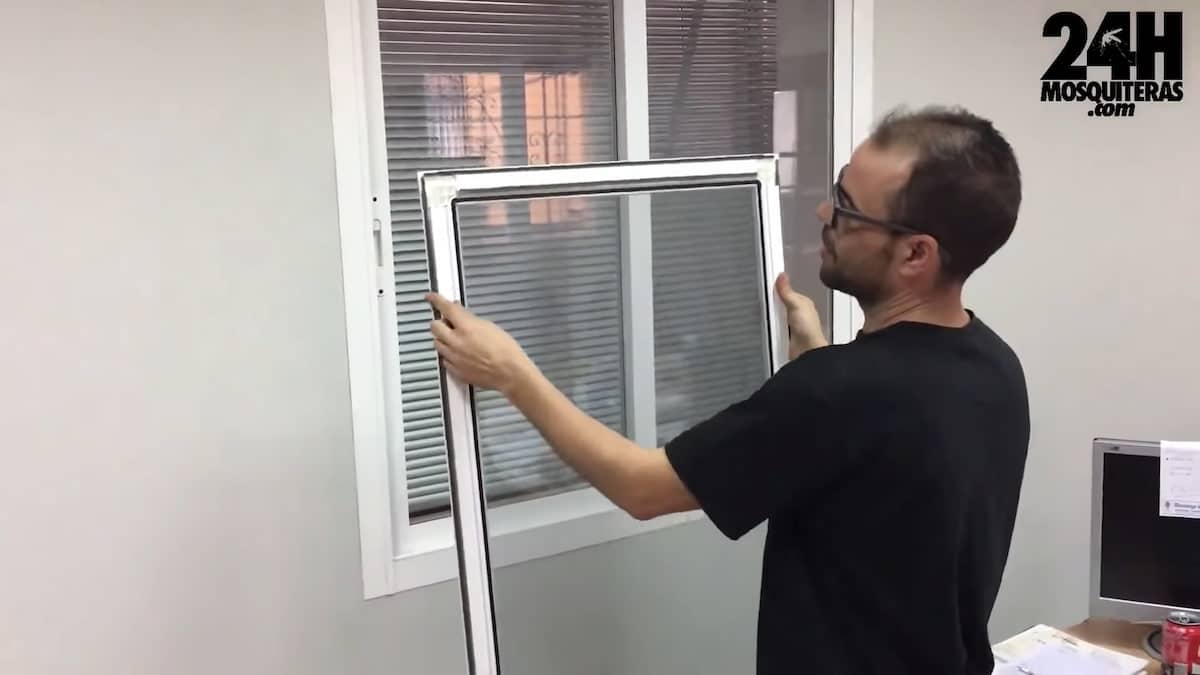 Characteristics of sliding mosquito nets
In contrast to a pleated mosquito net, a sliding mosquito net has a flat profile. If the opening is very high, it may be necessary to install a reinforcing crossbar.
What types of sliding mosquito nets do we sell at Mosquiteras24h?
In our store you will find sliding mosquito nets made of the highest quality aluminum. Also, you can choose from three kinds of fabric for them:
Fiberglass mesh and PVC.
Anti-pollen cloth (with 100% protection effective against most pollen classes and higher density allergens).
Pet wire mesh (to put a barrier to your pet without having to give up ventilating the home).
On the other hand, it should be noted that there are other types of mosquito nets than sliding ones: fixed mosquito nets, pleated mosquito nets, roll-up mosquito netsetc.
Where do you want to install the sliding insect screen?
These mosquito nets can be installed on windows, doors or balcony doors. As we mentioned at the beginning of this post. However, the mechanism of these must be sliding type.
Keys to order the types of sliding mosquito nets
The window measurements should be taken several times before ordering your product, at a minimum, in three points Why? Because the window frame can be deformed by use or even by external agents such as heat.
If this has happened to you, you can get adjustable wheels to compensate for this deformation once they fit into the screen.
Remember that, as it is a sliding mosquito net, you only have to take the following measures one of the leaves of your window. For this task, fully open one sliding sash and close the other (leaving the gap you want to cover free).
Conclusion: Where to buy quality sliding mosquito nets?
Now you know which are the types of sliding mosquito nets and what to consider before buying one.
If you want to get one, you can resort to both e-commerce websites and DIY stores. However, if you want to buy a high quality model at the best price, we invite you to visit Mosquiteras24H.
In our section of sliding mosquito nets, you can choose from a wide range of different colors and finishes: white, silver, silver, bronze, stainless steel, gold, ivory, red, blue, green, gray, brown, black, pine, walnut... Which one catches your attention?
Newsletter

Be among the first to receive our promotions by e-mail