What is a fiberglass or metallic insect screen?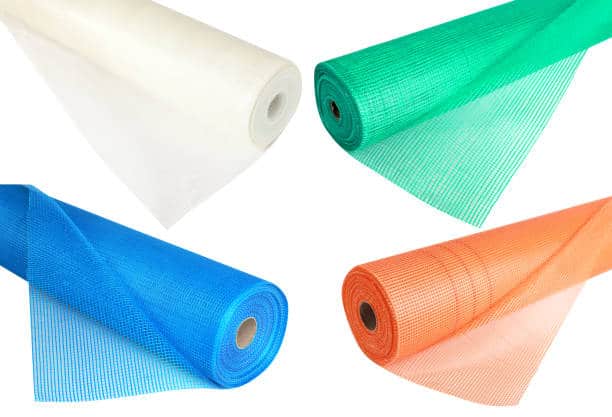 The Fiberglass mosquito netting is especially suitable for use in windows and mosquito protection systems. Its main material is fiberglass, which stands out for being durable and very strong, making the fiberglass insect screen a fundamental element to retain most flying and standard size insects such as flies, mosquitoes, bees, wasps, etc.
At the same time, it allows the passage of the breeze through it and we can choose it to measure.
Why fiberglass
This mosquito net is made of thin glass filaments or strandsThe wire is woven into a thread that forms a mesh with a metallic appearance, resulting in a resistant, elastic and flexible fabric. Undoubtedly, it is one of the most recommended material resources when installing insect screens in the windows and doors of your home.
Fiberglass, just to give you an idea, is commonly used as a insulating materialIt is also used as a reinforcing element in many polymeric products, giving rise to a lightweight and very strong composite material called "glass fiber reinforced plastic (GRP). In other words, you will see that in many mosquito nets, a percentage of PVC which gives greater durability to the mesh.
Characteristics of fiberglass insect screens
Some of its technical characteristics The most noteworthy are:
It is a fireproof materialIt has a high resistance to fire.
It has a thickness of less than 1 mm and an aperture factor of slightly more than 60%.
Fiberglass mosquito netting rolls are coated with a percentage of PVC to make it a much more resistant material.
They have a high light fastness.
You can withstand temperatures ranging from -35ºC to 80ºC.
It has a very light weight.
Similarly, this mosquito netting is defined by many other characteristics, making it a unique and very important summer fabric for keeping mosquitoes at bay. Some of these extra properties that it provides us with:
The fiberglass material of which the screens are made can be easily handled due to its light weight.
It can be worked with tools as simple as scissors or a cutter.
It not only protects the home from insects, but also serves as a barrier to pollen, dust and pollution.
It has a thin and resistant rectangular structure.
Combined and coated with PVC, this mosquito netting is an ideal veil of protection against any type of insect and has an anti-UV treatment.
It is very easy to clean and maintenance is reduced. It has a very long service life
Fiberglass insect screens models
Fiberglass mesh can be installed on any type of mosquito netting. Thanks to its properties, it is the most resistant and ideal fabric to compose a mosquito net.
Extensible. They consist of 2 custom-made reinforced PVC or aluminum frames that are placed in the lateral openings of the shutter. These screens are usually placed in the space between the window and the shutter or, alternatively, in the window opening.
Fixed mosquito nets. They are the simplest. We can find many possibilities with profiles that are cut and assembled according to the square of the window. And they can even be made to measure with a frame of wooden slats. There are also versions where they are attached to the window frame by means of a magnetic sheet, double-sided adhesive tape or Velcro.
Sliding insect screens. We can find kits that are cut and installed to measure using the profiles and the union square with wheels. Or models that are made to measure for each window sash. They require an upper and a lower rail on which the mosquito screen runs, thus, they are placed on the window rail and we can raise and lower the blind to the position of the mosquito screen.
Balconies and doors. We also have special mosquito nets for doors and balconies. Some models have a fixed frame as if it were a double door or with several meshes that overlap and a counterweight at the bottom that keeps them straight, being used in turn as curtains. With the upper profile, the mesh can be adapted to the ideal size.
And, so far, everything you need to know about the fiberglass mosquito nets. As you can see, its use is very simple and provides great advantages in terms of home security against insects and other elements of the street. Undoubtedly, it is one of the best screens.
Newsletter

Be among the first to receive our promotions by e-mail