Mosquito nets for baby strollers: how to choose the best one?
Have you just had a baby? Do you want to go out for a walk but are afraid of being bitten by a mosquito or other insect? Mosquito nets for baby carriages are the best solution for your better alternative so that the baby can enjoy the fresh air in the safest way, that's why, in this post we tell you everything you need to know about these networks.
Aspects to take into account
Mosquito nets for baby strollers are the best option to keep the little one protected from insects while you walk; in addition, you avoid external agents and dust, so as to protect the little one from possible allergic reactions. In any case, when choosing the perfect alternative for your little one, it is important to take into account a series of key aspects.
Design and size
Mosquito nets are elastic meshes that can be adapted to different structures or surfaces. It is important that they have tight, dense orificeswhich prevent the passage of insects. The size is fundamental when choosing the right best choice for your baby's carriageTherefore, on our web site you can choose the size of your mosquito netting that best fits your little one's stroller.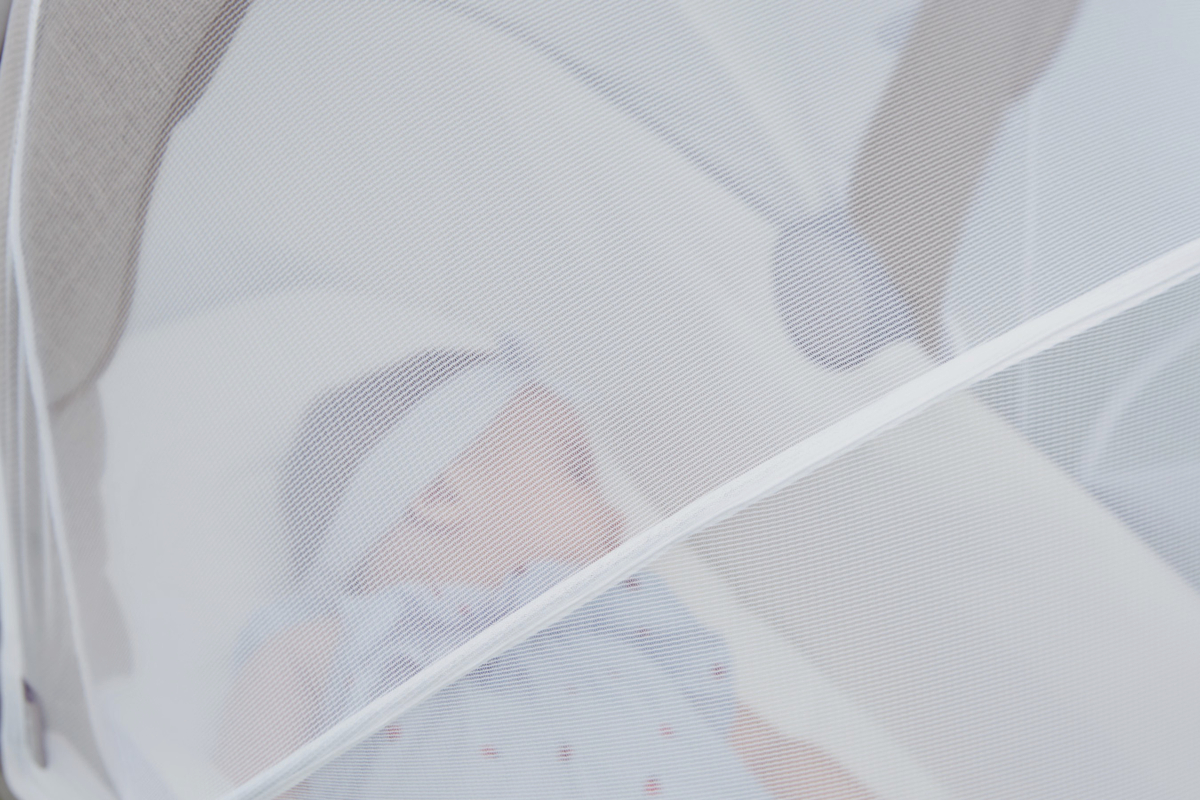 Colour
The color is very important when choosing the perfect mosquito net, because it allows adequate visibility of the inside of the stroller. It is best to opt for black or gray mesh, since conceal stains and hide dirt.
Materials
The materials are one of the most relevant factors when choosing a mosquito net; it is essential that are of high quality because, in this way, they offer greater resistance and adjust to your needs, making the environment cooler.
It is best to opt for mosquito nets from flexible polyesterThey are more resistant and do not deform easily.
Weight and washing
Although mosquito nets must be sturdy, their weight cannot cause them to fall and detach from the base; therefore, most of them have a weight between 18 and 50 grams. It is also advisable to opt for alternatives that can be put in the washing machine, so that their structure is not damaged.
Types of mosquito nets for babies
Below you will find the different types of mosquito nets for babies you have at your disposal:
Mosquito nets for cribs: prevent insect bites at night.
Mosquito nets for strollers: ideal for walking on the street and that mosquitoes do not bother the little ones.
Tips for buying your mosquito nets for baby strollers
Here are some of them tips and recommendations that can help you choose the perfect baby stroller mosquito net for you:
InstallationThe best thing to do is to choose a model that is easy to install and remove, so that you can put up and take down your mosquito net without fear of it getting tangled or breaking.
MaterialsThe best are those made of nylon or PVC, as they combine strength with lightness. In addition, they should ideally be tightly woven and maximize ventilation.
ColourBlack tones are more discreet but lighter tones are more recommended to repel heat, although they tend to stain more easily.
Where to buy the fabric to make the mosquito net for baby strollers?
Lo most recommended to purchase the fabric to manufacture the mosquito net for your baby's stroller is that you do it in a specialty storeThis way, you know that, regardless of the fabric you choose, all options are of high quality and guarantee maximum safety and comfort for your child.
In addition, on our website you can find the best quality/price ratio and you can select the mesh size you want. Similarly, in 24 hours we manufacture the product according to your needs and we take care of sending it to the entire peninsula within 48 hours, so you can enjoy all the advantages of mosquito nets for baby stroller. In short, if you want to go out with the little one to the street without fear do not forget your mosquito net for the stroller, what are you waiting for to get yours?
Newsletter

Be among the first to receive our promotions by e-mail