Porch screen: how to choose the best option for insect-free living
The porch is an ideal place to enjoy the outdoors. without having to deal with pesky insects, such as mosquitoes and flies. If you want to make the most of this space and protect yourself from unwanted bites and buzzing, a porch screen is the perfect solution.
Here I will guide you through everything you need to know about porch screens, including the different types available, how to choose the best option for your needs and some practical tips for installation and maintenance. Get ready to enjoy the outdoors without worries!
Do not allow the presence of mosquitoes and other insects to ruin the experience and turn this space into something uncomfortable and unbearable.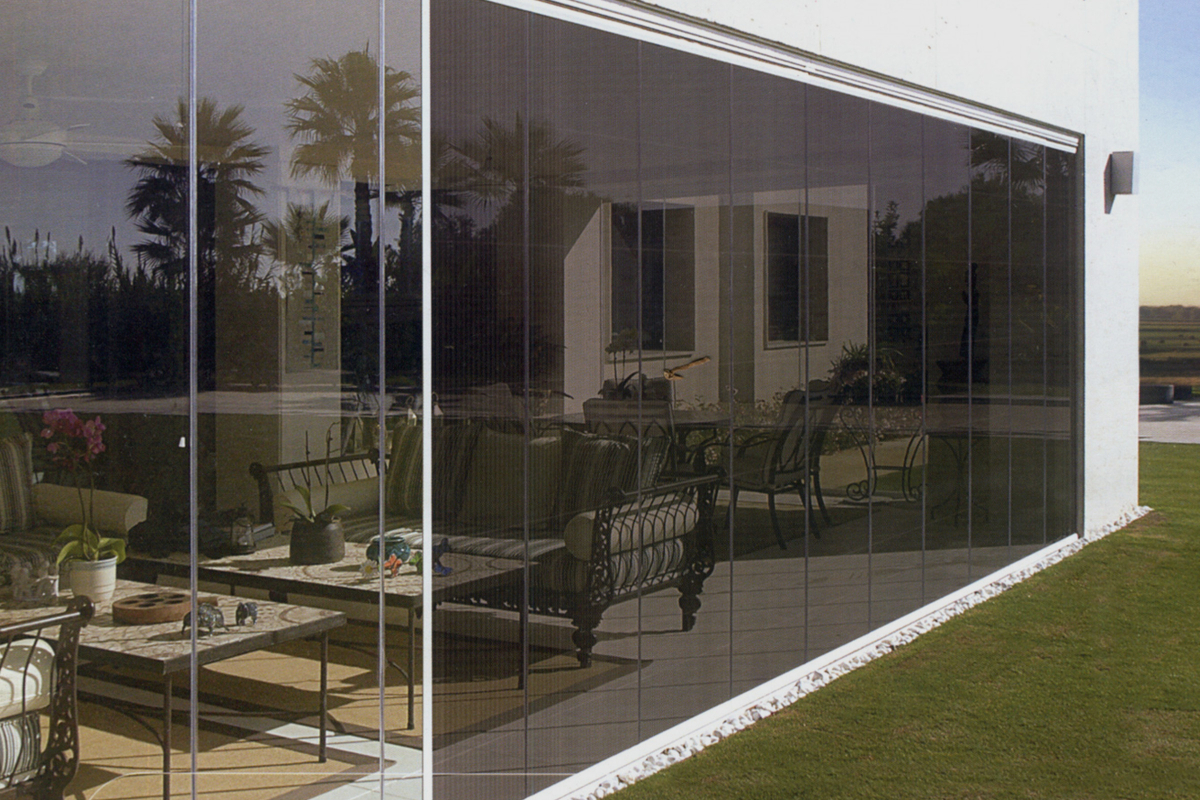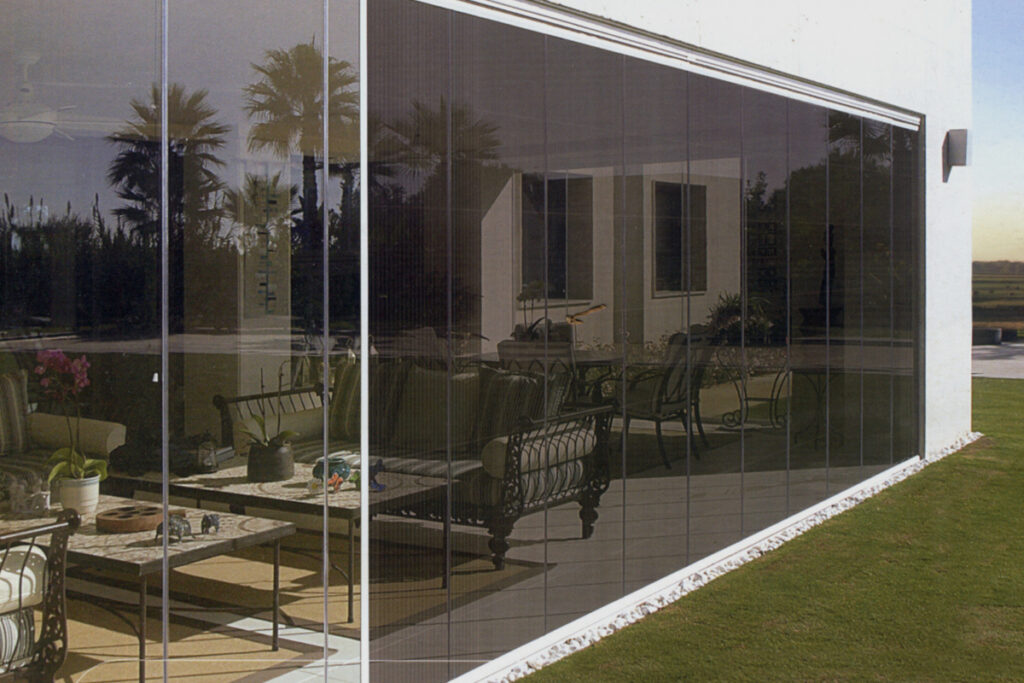 Advantages of having a screened porch
Screens not only add a touch of aesthetic functionality to the porch, but also provide a number of benefits that enhance our outdoor experience.
We will explore the many reasons to have a screened in porch which are:
Insect protectionPorch screen is an effective barrier that protects you from mosquitoes, flies, wasps and other flying insects. You will enjoy the outdoors without the constant worry of being bitten or annoyed by buzzing insects.
Increased comfortWith a screen on your porch, you can spend time outdoors without the stress of insects. This will allow you to relax and fully enjoy the space.
Health and safetyIn addition to being annoying, mosquitoes can carry diseases transmitted by their bites. A mosquito net helps keep your porch free of these insects and reduces the risk of associated diseases.
Health and wellness benefits
Don't underestimate the health and wellness benefits that a porch screen can provide:
Peaceful sleepIf you have a bedroom near the porch, a mosquito net will allow you to keep the windows open at night without worrying about mosquitoes.
Cool and ventilated environmentKeeping the windows open with a mosquito net will allow you to enjoy a fresh breeze and ventilation without being exposed to insects.
Less use of insecticidesBy reducing the presence of insects on your porch, you won't need to rely as much on insecticides and chemical repellents to keep them away.
Types of porch screens
There are several types of insect screens available on the market, each with its own characteristics and advantages. Below, we will describe the most common types of screened porch screens:
Sliding mosquito nets: are installed along the window or sliding door tracks. They are easy to open and close, making them ideal for porch doors and sliding windows.
Roll-up mosquito nets: these roll up on a roller when not in use. They are especially useful if you want to keep the mosquito net hidden when you don't need it.
Pleated mosquito nets: fold like an accordion when not in use. They are ideal for porch doors and larger windows, as they can cover larger areas.
How to choose the right insect screen for your porch
When selecting the right screen for your porch, there are several important factors to consider:
Porch size and dimensionsMeasure the width and height of the door or window where you will install the screen. Consider drop-down or retractable options for large porches.
Material of the mosquito net: choose between fiberglass, aluminum or stainless steel mesh depending on the resistance and climate of your area.
Ease of installation and use: look for mosquito nets with clear instructions and that are easy to open and close.
Style and design: choose a design that blends well with the aesthetics of your porch and home.
Budget: set a budget and look for quality options that fit your financial possibilities.
Installation tips
We will explore in detail the essential tips for the installation of mosquito screens on porches, from choice of materials to consideration of ventilation and the importance of a precise fit. Read on to discover how to achieve a bug-free porch without sacrificing the comfort and aesthetics of your outdoor space.
Accurate measurement: Before purchasing any screen, carefully measure the dimensions of the porch area where you plan to install it. Be sure to take into account both width and height, and consider any obstructions or obstacles that may affect the installation.
Select the appropriate type of mosquito net: There are several types of mosquito nets available, such as roll-up, sliding and fixed. Choose the type that best suits your needs and preferences. If you have a large, open porch, a roll-up screen might be an excellent choice.
Durable and suitable material: opt for screens made of durable, weather-resistant materials such as aluminum or PVC. These materials are not only durable, but also easy to clean and maintain.
Consider ventilation: make sure the screen allows good air circulation. This is especially important in hot climates to keep the porch cool and comfortable.
Professional or DIY installation: decide if you will do the installation yourself or if it is better to hire a professional. Screens may require carpentry skills or specific tools for proper installation.
Verify the quality of the accessories: make sure that accessories such as rails, locking systems and other components are of high quality. This will ensure that the screen operates smoothly and stays securely in place.
Closing options: consider whether you want a screen with a magnetic closure, zipper or some other mechanism. Choose the type of closure that is convenient for accessing the porch and keeping insects out.
Maintenance and cleaning: research how to clean and maintain the mosquito net to prolong its life. Some mosquito nets may be removable for easy cleaning.
Ensures a precise fit: make sure the screen fits snugly in the space and fits correctly. An incorrect fit can allow insects to enter.
Compatibility with porch design: choose a screen that fits the aesthetic design of your porch. It should complement the overall look rather than clash with it.
Remember that the installation of a screen may vary depending on the type of porch and local conditions. If you do not feel confident doing the installation yourself, it is advisable to seek the help of professionals.
Frequently asked questions about screened porch screens
Doubts you may have about this type of mosquito nets.
Do insect screens affect porch ventilation?
Screens are designed to allow air to pass through while keeping insects out. Therefore, they will not significantly affect the ventilation of your porch.
Do mosquito nets protect against insects other than mosquitoes?
Yes, mosquito nets also protect against other flying insects, such as flies, wasps, bees and other annoying insects.
Are mosquito nets resistant to extreme weather conditions?
The resistance of insect screens to extreme weather conditions will depend on the material they are made of. Aluminum and stainless steel are stronger materials than fiberglass and can better withstand adverse weather conditions.
Conclusion
Porch screens are a valuable investment for those who want to enjoy the outdoors without the hassle of insects. With a wide variety of types and styles available, you can find the perfect option for your porch.
When choosing a mosquito net If you follow the installation and maintenance tips, you will be able to create a comfortable and safe space to enjoy the outdoors without worries. Don't wait any longer and protect your porch from insects with a quality insect screen!
Newsletter

Be among the first to receive our promotions by e-mail