How to fix a sliding screen
Inclement weather, the passage of time or the presence of domestic animals can cause the mosquito nets in your home to break and cause small holes that can lead to the formation of small holes that can prevent it from performing its function properly. This does not mean that it is necessary to replace it completely with a new one; below we will show you how to fix a sliding insect screen.
How to fix a sliding insect screen in 6 easy steps
The mosquito nets are the most important elements of your windows, since they are in charge of protecting the house from insects and pollen. In addition, it is possible to repair any small hole quickly and easily, to prevent it from getting bigger. Here we are going to show the steps to learn how to fix a sliding mosquito net:
Buy enough mesh for the holeThe most advisable thing to do is to opt for a mesh of the same material and the same color as your mosquito net; in this way, the appearance will be the same as that of a new model.
Cut the meshYou must measure the size of the hole and cut the new mesh leaving a 2.5 cm mark around it.
Thread an upholstery needleYou have to do it with strong thread of a color similar to that of the mesh; you can also use fishing line which is invisible and very strong.
Cover the holeThis depends on whether or not you have removed the screen from the window. If it is free-standing, it is best to sew the new screen on a flat surface; if it is still in place, you should use an adhesive tape to hold the piece of screen in place while you sew.
Sew the meshYou have to make small stitches making sure that there is no loose thread; also, you have to verify that you are sewing both layers. Once you finish you have to have the two pieces as close together as possible.
Tie a strong knot to finishYou must make a double loop to finish and check that there is no open space for insects to enter.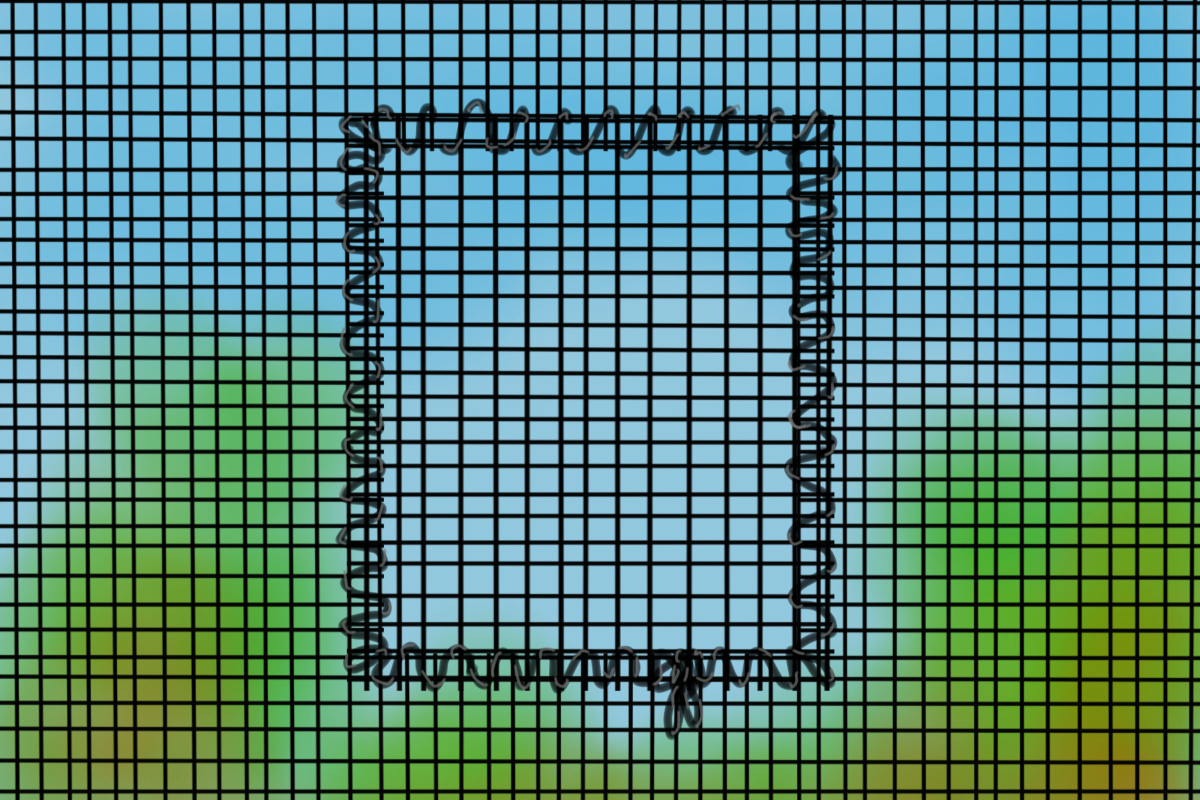 How to change the wheels of a sliding insect screen
In addition to the mesh, it is possible that the passage of time may cause the wheels to break down and need to be replaced. If what has happened is that the sliding wheel is broken, it is necessary to follow the following steps:
Dismantle the insect screenYou have to lift it a little, without forcing, to separate it from the lower guide; even so, don't worry because you won't need to remove it entirely, only the part of the wheels. To do this, you have to press with cloth to release the rubber.
Hit the lower profileYou can do this with a rubber or nylon hammer very gently, until you manage to separate this profile from the others.
Frees plastic crossheadsYou have to pry the corners where the wheels are.
Change the crossheadsThe old ones can be replaced by new ones that incorporate wheels. You can also opt for adjustable wheels, to avoid a bad adjustment or a fall in those mosquito nets with a lot of slack guide.
CheckFinally, the best thing to do is to check that the wheels are working properly.
Tips to follow
Below we give you SOME ADVICE that can help you fix a sliding mosquito net.
Replaces excessively damaged screensThe most important thing is that you will have to try to fix them and, probably, the final result will not be the desired one; that is why, in these cases, the most advisable thing to do is to change them for new ones. Of course, you can keep this material in case the new one gets damaged and you need to repair a small hole.
Opt for metal mosquito netsin homes with pets it is highly recommended that you opt for the elements of these materials. Their cost is a little higher but they are more resistant to scratches.
Now that you know how to fix a sliding mosquito net, what are you waiting for? repair that little hole before the arrival of summer?
Newsletter

Be among the first to receive our promotions by e-mail