Sliding or Roller Mosquito Net: Which is Better?
The variety of mosquito nets that exist today to defend us from insects or pollen is overwhelming. But... What is better: a sliding insect screen or a roll-up mosquito net? In this post, we will analyze both models so that you can make your purchase decision wisely.
What is a mosquito net?
Let's define, briefly, what a mosquito net consists of in order to have a clear idea of the functions yours must fulfill. This element is a millimetric mesh frame that is installed on doors and windows for to keep insects out of the home. In other words, they are one of the keys if you are asking yourself how to keep flies out of the houseThey are also effective against mosquitoes (as the name suggests). They are also effective against dust particles, pollenetc.
They also allow you to sleep with the window open and allow light and outside air to pass through.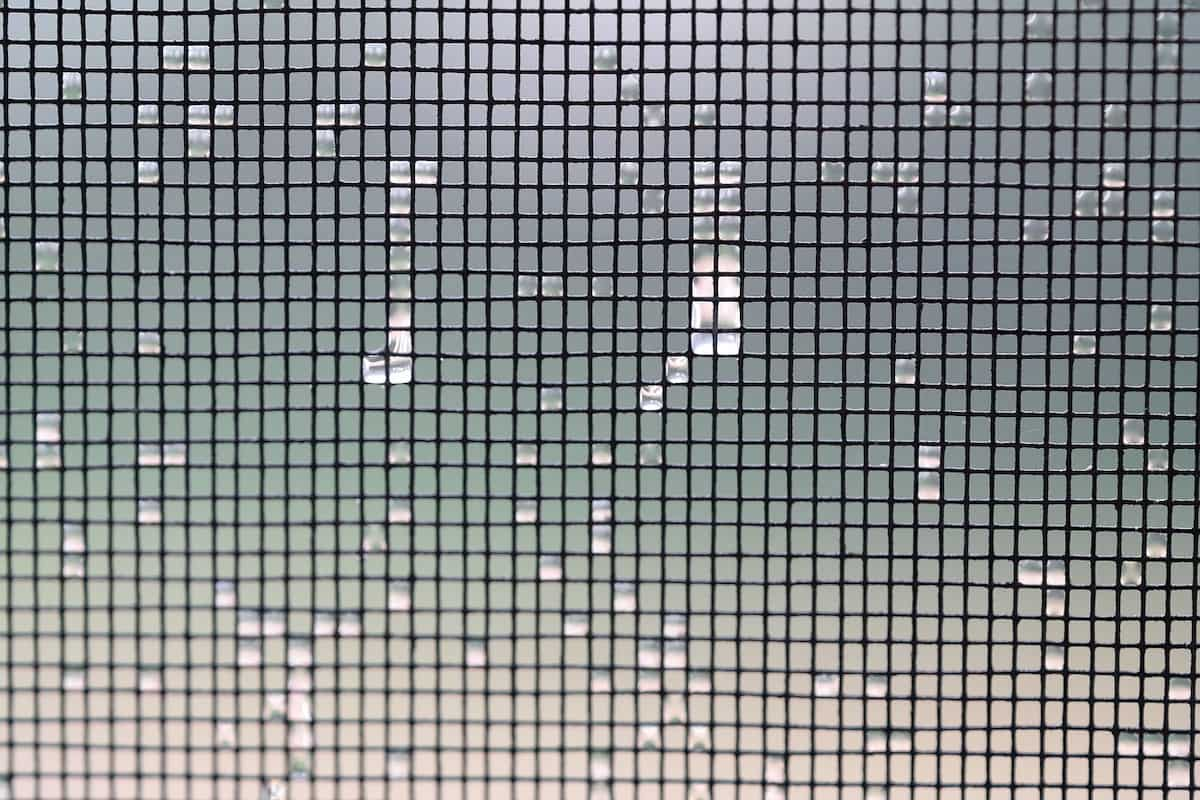 Types of mosquito nets: sliding vs. roll up
That said, let's assess two quite interesting mosquito net options: sliding models and roller models. Here are the characteristics, advantages and disadvantages of each:
Sliding insect screens
Sliding mosquito nets have a similar appearance to that of the fixed mosquito netsexcept for its bearings, which allow for its horizontal sliding on the window rails. It is as if it were a third sliding leaf of the same.
Therefore, we are talking about mosquito nets that remain fixed on the windows, but that you can use or not at will. This is because you can collect it laterally when you want, leaving a greater passage to the air coming from outside.
| 👍 Advantages of sliding mosquito nets | 👎 Disadvantages of sliding mosquito nets |
| --- | --- |
| They are easy to install. | They are exclusively indicated for sliding doors or windows. |
| They are inexpensive. | |
| They can move to the other side of the window when you need them. | |
Roll-up mosquito nets
The roll-up mosquito nets differ from the fixed ones in that they can be operative or not, as you prefer. They are designed to be extended starting from a drawer or head, in which they are housed as a roll. Pulling them, we tend them to the anchor points that make up its structure.
In other words, function as the alicantine blinds. They are the most commonly used due to their convenience.
| 👍 Advantages of roll-up mosquito nets | 👎 Disadvantages of roller mosquito nets |
| --- | --- |
| They are quite compact. It is not necessary to have a large opening to consider their installation. | They accumulate dust, so periodic maintenance is necessary. |
| They adapt to different types of doors and windows. | Installation is more complex. |
| They are economical. | |
| They take up very little space and are very discreet. | |
| This system allows easy and comfortable installation and removal of the mosquito net. | |
Incidentally, we should mention a subtype within this category of mosquito nets: the side roll-up mosquito net. And most of them are vertical.
Factors to consider when choosing your type of insect screen
As you can see, the choice of one type of mosquito net or another will depend on a series of aspects that you will have to evaluate:
Your DIY skills.
Your budget.
The characteristics of your windows (type, dimensions, etc.).
The use you want to give it.
Also, regardless of whether you choose a sliding or rolling mosquito net, you will have to analyze the quality of the product, its warranty, its materials, etc.
Summary: sliding or rolling insect screen
Ultimately, it is up to you to decide which is better: sliding or roll-up mosquito netting. In this article, you have seen the keys to choose one or the other. Weigh them up and choose the most suitable item for you and your needs. Do not forget that there are more kinds of mosquito nets. For example, the pleated mosquito nets.
Newsletter

Be among the first to receive our promotions by e-mail