Magnetic window screens: What are they and what types are there?
High temperatures cause insects to be attracted and, therefore, the dreaded bites arriveIn addition, it is usually a time when pollen and pollution, due to the lack of rainfall, also make their appearance. A good alternative to avoid all this are the magnetic mosquito nets for windows, since they can be installed in those places where it is impossible to fix any other type of mosquito net.
What are magnetic window screens?
Magnetic window screens are a fabric that is installed in the window openings, starting from a few centimeters. magnets The main feature is that they allow a non-permanent sealing and you can remove them whenever you want, without the need for screws.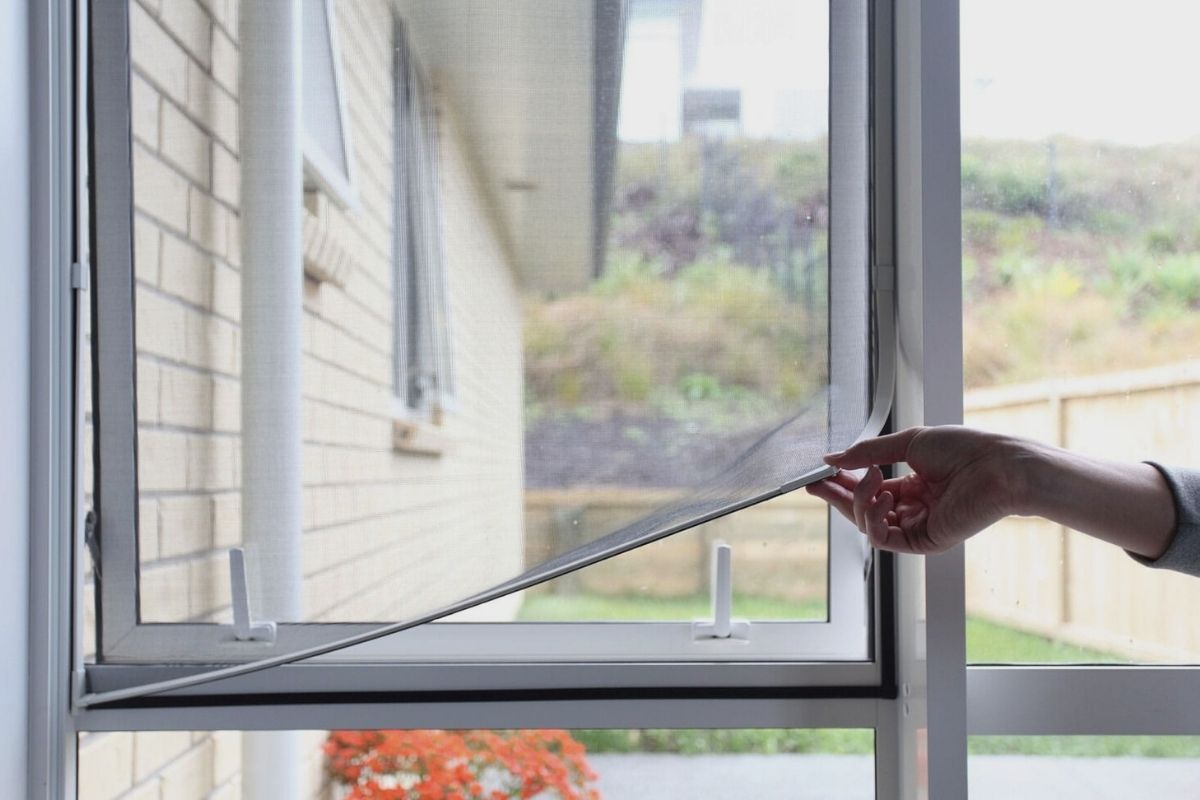 Magnetic window screens are, so to speak, the most effective way to protect your windows. evolution of the traditional mosquito net which was fixed in these holes with screws. In Mosquiteras24H you can acquire your fabricThe mosquito net will have to be made by yourself.
It is also important to point out that they are not the same as the mosquito nets with VelcroThe fixing is carried out with a magnetic tape or magnetsThe Velcro models use this complement.
It is important that the materials used in the manufacture of this mesh are of high qualityto guarantee a good finish and a long durability; that is why, in our online store you can find the highest quality mosquito nets.
Types of magnetic mosquito nets
Below you will find the main types of mosquito nets magnetic that are currently in place:
Fixing with magnets on the bracketsThe installation is carried out by means of 4 powerful neodymium magnets, whose ultra-powerful fixing makes them ideal for technical products.
Fixing with magnetic adhesive tapeThe fixing is made with adhesive magnetic perimeter strips around the entire window opening.
---
(We do not sell magnetic window screens, you will have to make your own).
---
Installation
The installation of the magnetic insect screen on your windows is as follows very simpleThe only thing you have to do is to measure the hole where you want to install it.
Material
Below you will find the materials to be used to install a magnetic mosquito net on your windows.
Magnetic adhesive tape: 3 cm wide is recommended.
Mosquito netting.
Textile tape.
Folding meter.
Scissors.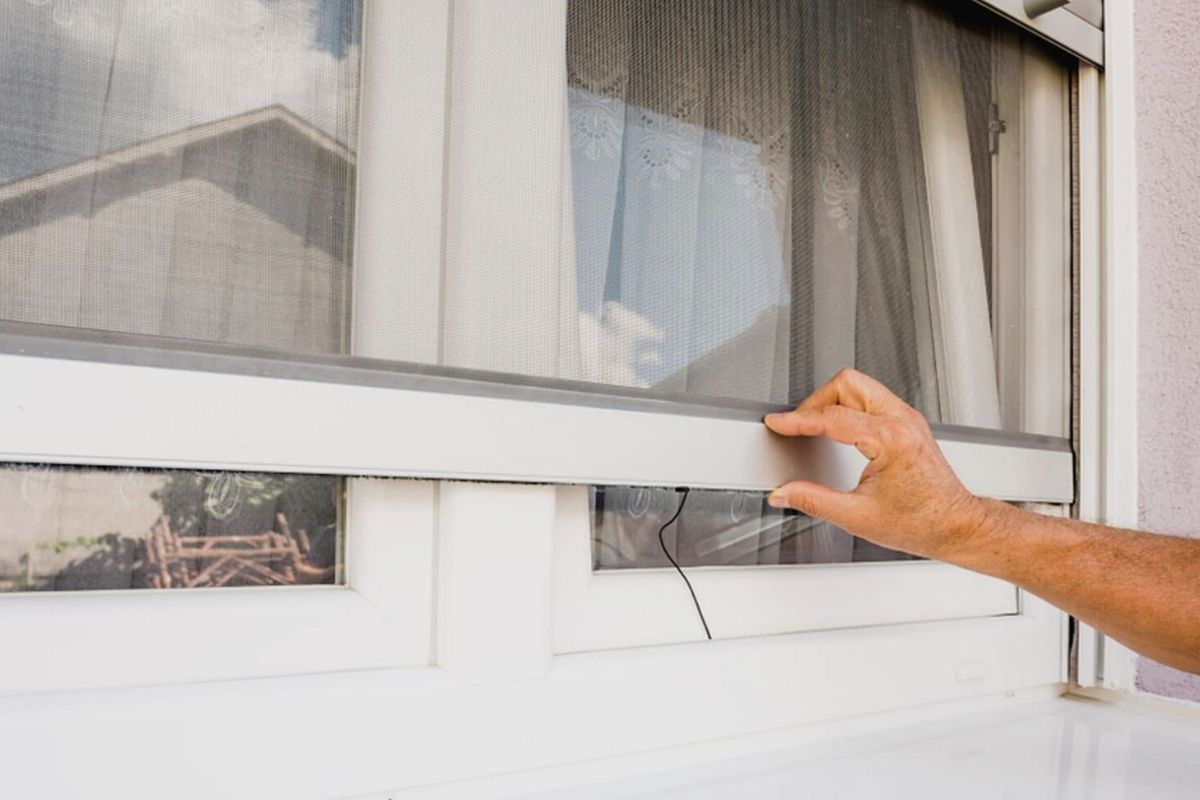 Steps to follow for fixing with magnetic tape
Have you opted for a magnetic window screen with tape? These are the steps to follow for installation.
Measure the window with a folding meterThen you have to cut the magnetic adhesive tape, so that there are 8 pieces left, 4 for the external part of the window and 4 for the mosquito net.
Glue the 4 magnetic strips around the frame.The first step is to clean it first, so that there are no greasy residues; then you have to press the magnetic tape. For better adhesion, we recommend that you let the glue dry overnight before subjecting it to any kind of load.
Mesh dimensionsAdd 6 cm in length and width to the window; this way, you can install the mesh on the magnetic tape and you will have enough space for the window opening. Then you have to cut the mesh and smooth it on the floor; we recommend that you do it on a carpet, so that it does not ripple quickly.
Glue the 4 magnetic strips to the mosquito net.The first thing you have to do is to make a provisional frame with the magnetic tape and place each of the tapes on the corresponding counterpieces; in the event that they are not exactly one on top of the other, all you have to do is to rotate the tape that is on top by 180 degrees.
Spreads the mosquito nettingThen you have to glue the textile tape on the magnetic strips and smooth it well. Then you have to cut and fold the protruding pieces, so that you will be protecting the adhesive from the weather.
Place the magnetic mosquito net on the window.For those that are very large, it is best to do this work with the help of another person. It is possible that with time, the adhesive magnetic tapes may start to come loose; in that case, you should replace them with new ones.
Installation with magnets
In this case, the installation is very simple. The only thing you have to do is to place 4 magnetic magnets on the window frame and 4 magnetic cubes for the frame of the mosquito net.
---
(We do not sell magnetic window screens, you will have to make your own).
---
In this case it is necessary to drill a hole, 15 mm without tip and a distance of 5 mm between them. Before placing the magnets, it is important that you check their polarity, so that they attract each other; you can also insert a piece of foam rubber at the ends of the horizontal parts, to reduce their movement while allowing some flexibility. There you insert the magnets and your magnetic mosquito net would be installed.
You can also opt for fixing with magnets attached, i.e. all you need is a few strips that you can screw at right angles to a thin piece of metal so that the magnets are attracted to them.
Advantages of magnetic mosquito nets
Here are some of the most important main advantages to opt for magnetic mosquito nets:
No drilling requiredThe window insulation: in this way, you avoid problems in the insulation of your window.
You can attach the magnets to the window frame.You don't need to drill any holes to embed them; all you have to have is a thin piece of metal to make the magnets attract each other.
You can quickly put up and take down the screenThe only thing you have to do when the fastening starts to fail is to change it, not to replace the whole screen.
A more economical optionThe new fabrics: as you can put them on and take them off, when the bad weather starts, you can store them and they will be in perfect condition until next year.
In short, opting for a magnetic insect screen for your windows is the best option for protect your home of possible insects and favor the entry of current from the outside. So, don't wait any longer and get your mosquito net now.
Newsletter

Be among the first to receive our promotions by e-mail