What is the mechanism of the alicantine blinds?
We love the alicantine blinds. They are practical, offer a traditional aesthetic to the facade and are inexpensive. No doubt you already know the advantages they offer, but... do you know how they really work? Do you know how they really work, how to install them or how to repair them? Their operation is so simple that we sometimes overlook these questions. However, as with any product you buy, you need to be informed before using it.
In today's post, we are going to solve the main doubts regarding the mechanism of the alicantine blindsSo that you can treat yours correctly so that it can last much longer. Don't worry, it's not a complicated lesson. You just need to know a couple of basic facts - find out what they are below!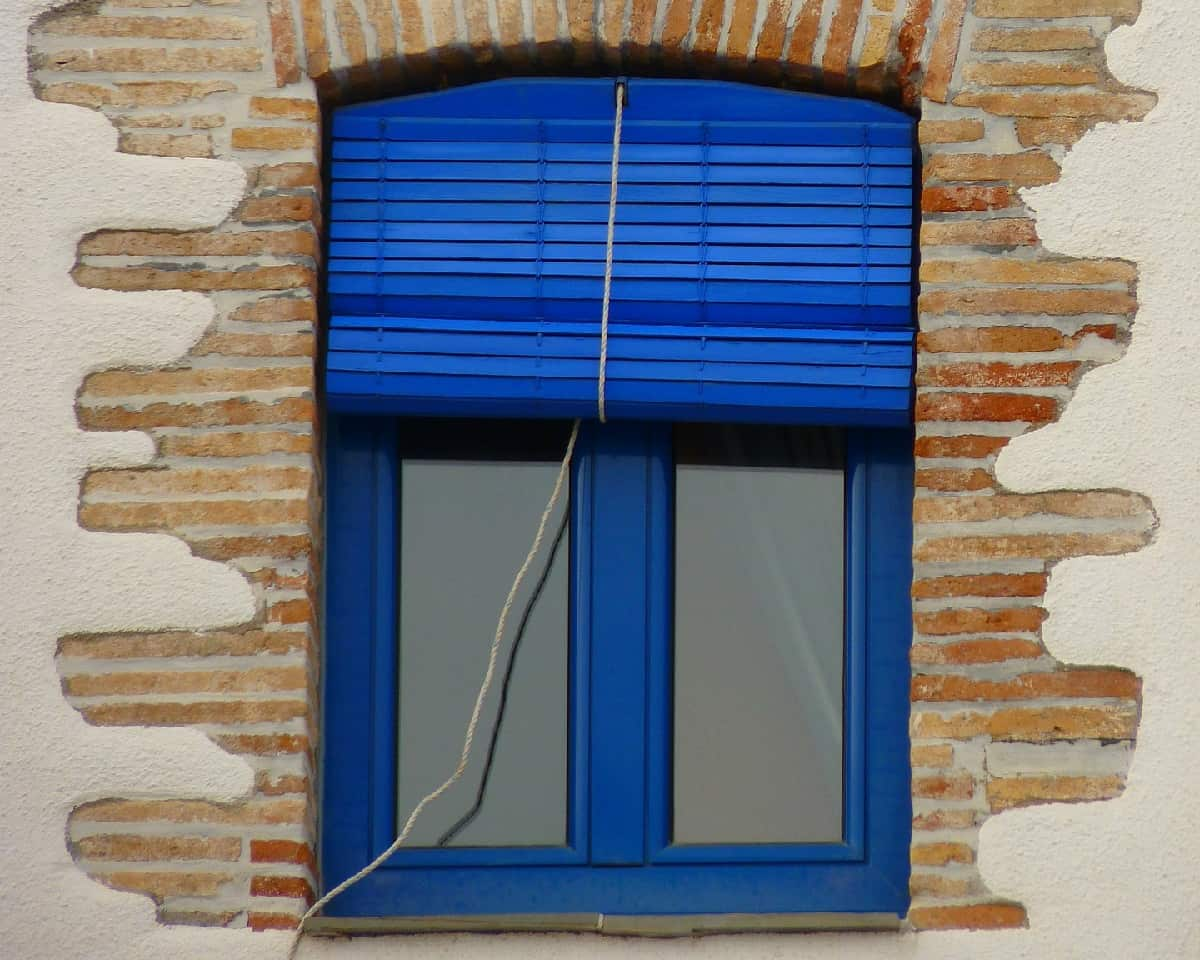 Characteristics of an alicantina shutter
Before we begin, it is worth briefly defining what this kind of curtains are. Simply put, alicantina blinds are roller "cord" blinds. As a general rule, there are two types of alicantine blinds:
Both are used to protect interiors from sunlight, as well as to provide privacy. However, they have a great advantage in that they allow air to pass into the home, even if they are lowered.
As its name indicates, the origin of this article is in Alicante (population of SaxThey are economical, and the first ones were made with pieces of grapevine. This is due to the fact that the economy of Sájares is based on wine production.
How does the mechanism of the alicantine blinds work?
Knowing these little notions, you can imagine the differences between a venetian blind and an alicantina blindto give an example. But let's go deeper into its mechanism:
The operation of the alicantine blinds is based on pulling a rope that collects the slats, passing through an upper hole. This is achieved thanks to a pulley, which can be metallic or plastic. When the cord is pulled, the shutter is wound up and the slats are rolled up. is collected on itself.
You can regulate its position by using the retaining brake located on the pulley, with a gentle movement of the belt. Therefore, over time, it can wear out.
Installation mechanism
The installation mechanism of the alicantine shutters is quite simple:
Divide the width of the curtain into 4 parts. This way, you will be able to place it a quarter of the full distance from each of the ends.
Point out the holes in the shutter and cut them out.
Mark on the wall the points where you are going to install the blind. Use a level to avoid making mistakes.
Drill holes in the wall with a drill bit and put in dowels and pliers.
Insert the eyebolts.
And that's it! For more information, see the post in which we explain how to install an alicantina blind step by step.
Repair of the mechanism of the alicantine shutters
Both wooden and plastic window blinds can be repaired. As we have said before, it is frequent that its cord gets damaged. This may be due to the use of the curtain itself, the passage of time or weather conditions. In our blog, you will learn how to changing the cord of a blind alicantinto quickly and easily. Basically, it is a four-step task: unhook the curtain, remove the grampions, replace the cord and reposition the blind.
How and where to buy a custom-made alicantina shutter
At Mosquiteras24Hyou can have an alicantina blind made to measure. You only have to stipulate what measures you want for it and you can benefit from its functional mechanism. We offer both wooden models (specifically, Soria pine) and PVC. Both items are available in various finishes and colors, are economical and shipped with PVC brake.
Conclusion
Now you know how the mechanism of the alicantine blindshow to install it and how to repair it. We have also seen where to buy them or what are their main features. If you want to make yours last longer, learn how to clean alicantine blinds. However, they are durable and easy to care for. So you will have no problem keeping them in good condition. Just use them gently (like everything else in life).
Newsletter

Be among the first to receive our promotions by e-mail